Here's How UrsDigitally helped MS Life Steel to Receive The Most Prestigious Rising Brands of India 2022 Award Presented By BARC | UrsDigitally
The Rising Brands of India Award : BARC
The Rising Brands of India Award was organized by BARC of ERTC Media Private Limited where the brands had to qualify 3 determining phases – 
The first phase focused on setting apart 500 brands after assessing them on the basis of industry reports and market surveys

 The Second Phase evaluation was based on brand image, sustainability, goodwill, positioning, innovation, recall, growth, reach, and trust parameters
The final round of Phase 3 of the evaluation process involved two sub-phases, which were again scrutinized by the jury members to reach the final outcome
About The Brand : MS Life Steel 
MS Life  Steel is one of India's biggest steel exporters to other countries. Over the last 10 years, they have been at the forefront of science and cutting-edge technology. Since its establishment in 2005, MS Life has scaled up its operations to become an integrated steel plant. The company now has 3 massive factories stretching across Andhra Pradesh and Telangana with a production capacity of 1,50,000 MTPA and spreading across more than 850 acres. The stakeholders of MS Life considered innovation as the key to success and with persistence, they became the first to introduce Fe 500, Fe 550, and 600+ TMT bars in South India. 
Operating with over 750+ Channel Partners including 100+ exclusive channel partners, the company has established goodwill for quality and innovation over the years and has therefore been associated with large-scale projects like the construction of Hyderabad Airport, Krishnapatnam Port, and Bangalore Airport that were also the projects of national importance.
Objective @WHY:
The Prime Objective of MS Life is to stand out as the Leading & Most Prestigious TMT Brand in India. Although they have been focusing mostly on the southern part of India until now, their prominence is reaching staggering heights with every passing year in northern India as well. Excellent engagement and promising leads with both B2B and B2C Customers were the two Important criteria for MS life to join hands with us.
Our Approach
For a brand like MS Life which aims at more visibility, we created a Mascot that represents Strength and Stability to personify the main USP of MS Life TMT bars. A well-designed mascot can help a business reach new heights. It also makes the brand instantly prominent and recognizable. Contests, strong communications drive more engagements which increases the followers' count, and interactive videos with social solid messages tagged along with brand values made the brand look more dominant in the market alongside other competitors.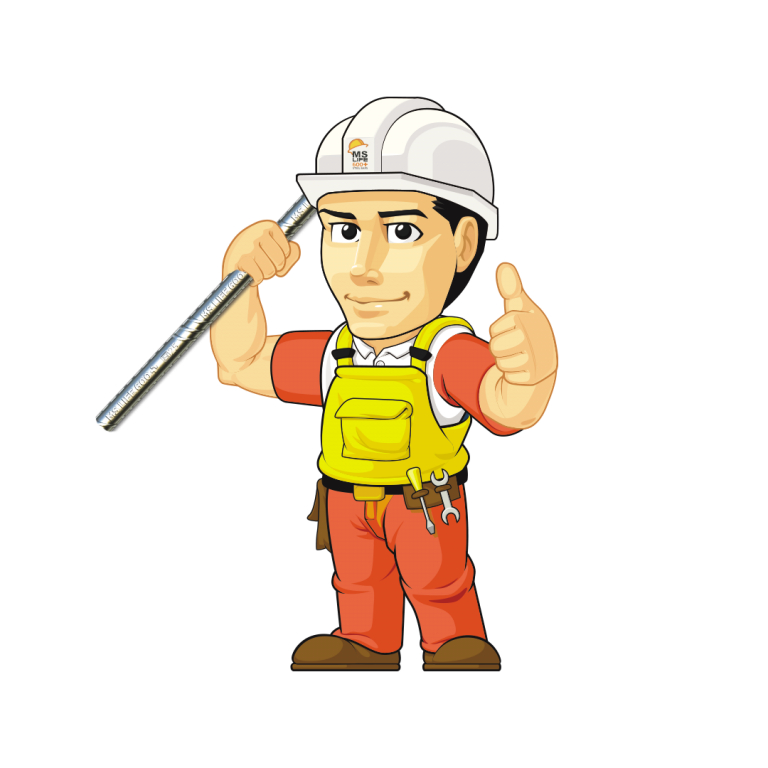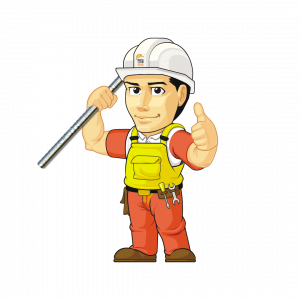 Brand Strategy:
By creating educational content that solves a problem for your audience and is easy to find through search engines

 

Producing video content focuses attention by ensuring you follow the three Es i.e. Engaging Educational Evergreen. Something that adds value to the company and remains etched in people's hearts forever

Giveaways and contests – Prizes and rewards are powerful incentives to get people to promote the business

Real-Time Interaction through social media channels through live sessions
Activities – Social Media :
In order to grow followers organically on Instagram, we have implemented a follow-unfollow strategy

We introduced different hashtag campaigns to increase the organic reach. One such campaign was #PillarsOfStrength

as we consider Pillars to be the supporting structure for any infrastructure, be it houses or bridges. MS Life 600+ acts as those pillars giving it strength and stability to withstand every hurdle along its way

We added contests to our social media calendar to get more engagement organically
Our strategies worked and people started engaging with our posts organically which helped the brand qualify for the third phase.


Website Growth
Website Integration was a key factor for the brand to validate its digital presence. We needed to generate more targeted traffic and rank the page higher on Google SERP.
Traffic from targeted users, or people who are interested in what MS Life is selling or promoting, are more likely to stay and refer the website to others.

An increase in the amount of time audiences spend on the page increases the likelihood that they relate to the content of the brand or have similar interests with the products and services of the brand, allowing us to market to them long-term.
Here is a representation of the recent growth of the website –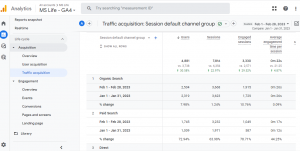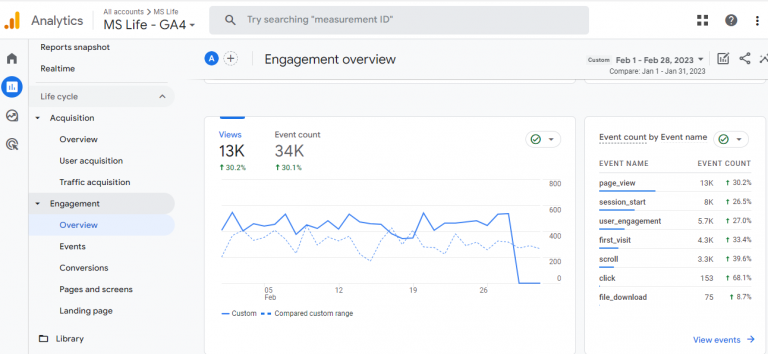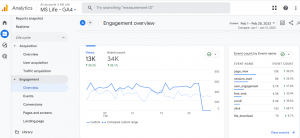 The Significant Impact We Successfully Achieved:
We were able to create the following impacts through our consistent efforts that eventually paved our way to success and garnered us with a prestigious award –
Digital channel augmentation through paid activities that enhanced the presence of the brand

Enhanced Website Performance through Educative blogs, backlinking, and SEO activities that brought contextual traffic

Integrated ORM – As they say, Communication is the key and a quality approach to its clients shows the dedication and enhancement of a Brand

Enhancing the visibility of the Brand on Google SERP & 3rd party listing
Final Thoughts:
Since MS Life is a TMT Bar manufacturing business, its products are known in the market, to businesses and customers but lacked credibility in becoming consumers' no.1 choice. But with UrsDigitally, this fastest-growing TMT Steel manufacturer had an impressive digital makeover in becoming a popular B2C commercial TMT Manufacturer brand and achieving the BARC Asia's – "Most Prestigious Rising Brands of India 2022".