How UrsDigitally has helped Victoria Vistas to generate and achieve potential leads for the relative target group | UrsDigitally
About The Brand
Victoria Vistas is a luxurious multi-storeyed project making the dream of living amongst the clouds come true. Standing tall in the heart of the City of Joy at G+23 levels high with 44 luxury apartments in Kolkata, boosting the galore of luxury and a sustainable future in 3 & 4 BHK luxury flats which are about 2274 sq. ft. to 2828 sq. ft. in its area. Victoria Vistas lets you discover the aesthetics of everyday life that make your mundane days extraordinary. 
We are proud to be associated with a brand that has been awarded the 'Realty Plus Excellence Award' for 'Luxury Project Of The Year 2019', Victoria Vistas flaunts its exclusive amenities like no other.
Challenges
Working for prestigious properties like Victoria Vistas is a challenge in itself. There is always a factor of high expectation that doubles the pressure on the team. Victoria Vistas is one of the most valued clients targeting to sell their luxurious apartments dwelling in the heart of Kolkata. We couldn't have let them down with a moderate rate of leads. Our motto was and always will be, the highest rate of conversion via running a strategic social media campaign.
What we did to meet Our Targets
For this real estate project, our main goal was to generate potential leads by running paid ads from the HNI individuals who are passionate and interested to invest in this sector. We started by gathering details on services that Victoria Vistas offer, in order to develop a digital strategy roadmap. It helped us in identifying the right target audience in Kolkata – the affluent populace.
Next, we developed our audience messaging and sharpened them time-to-time. We made sure that our audience understands the end consumer benefits at a glance. Hence, we experimented a lot with the project USPs in order to carve out the best possible outreach for the potential customers. USPs like spacious rooms with panoramic city views, Landscaped terrace garden with a BBQ area called 'The GrandStand', and Double-heightened amenities such as a Gymnasium, Indoor Swimming Pool & Community Hall – all these made us create a stylization of the social media creative posts.
We then did significant research on real estate ad content according to the specifications of the property, yet kept it subtle keeping in mind the probable queries that would irk the minds of the audience cluster in general. Coordinated the same with the client and helped them to design the content as per the ad requirements.
And finally, we followed a generous filtration and analysis to target our niche audience based on initial leads achieved to delve deeper into the lead generation process.
Our Impression from the ads that have run
Facebook Ads
   1.  The cost per lead on Facebook is INR 167.62
   2.  In our campaigns, we are getting 67% of Men and 33% of Female leads.
   3.  The age is between 45 to 54.
   4.  To get the optimum result we have targeted HNI clients, people with expensive taste, people traveling in first class, people interested in luxury goods, expensive cars, etc.
   5.  We have targeted only a few places in Kolkata like Ballygunge, Park Circus, Southern Avenue, Minto Park, Bhawanipore, Howrah, etc.
   6.  We have used both video and static creatives for A/B testing and found that the videos perform better.
Google Ads
  1.  In Google, we have run Display, Discovery, and Search Campaigns targeting similar places and audience demographics as Facebook.
  2.  In Discovery Ads Cost Per Conversion is INR 384 with an average CTR of 5.95%.
  3.  In Search Ads, the Cost Per Conversion is INR 798 with an average CTR of 4.35%.
  4.  In Display Ads, the Cost Per Conversion is INR 19 with an average CTR of 0.28%.
  5.  Maximum conversions came from the age group 25-34 from the Top 10% of Household income.
  6.  Maximum conversions came from males.
The type of ads that have run in a while is shown below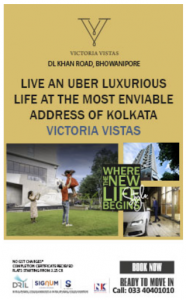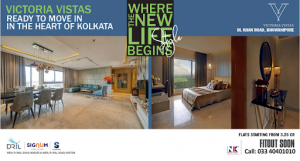 Overall Result:
Here's a glimpse of the overall money spent on ads through google over a span of one year where the average cost was INR 5.92 and the total amount spent was INR 2.24lacs using maximize conversion bid strategy where Cost Per Conversion is INR 798 with an average CTR of 4.35%.
For Facebook ads, the cost per lead on Facebook is INR 167.62 where we achieved about 37 leads with a niche targeting clients specifically from South Kolkata. 

Final thoughts:
In spite of the narrow and niche targeting based specifically in a particular city further narrowed down to a concentrated zone i.e. Parts of South Kolkata, we were able to generate some quality leads for Victoria Vistas over the past year. Our team of experts with thorough support from the client managed to align and balance our marketing strategies with new-age techniques and thereby helping Victoria Vistas to attain their desired outreach.
Looking for THE right Digital Agency to drive your digital marketing and generate good ROI? Contact Us.
To get a free audit done for your website click below –