How UrsDigitally helped a FMCG brand to spread a message about inclusiveness that transcends social barriers and breaks stereotypes | UrsDigitally
About the Campaign –
"Nayi Soch" is a Brand Activation campaign that introduces a new way of thinking to let go of the age-old stereotypes and social conventions that create differences among people and create a fragmented society. "A New Way of Thinking" is important to build a society and community that is inclusive in nature and accepts all individuals irrespective of the differences.
About the Brand –
Initiated in 1977 under the leadership of Late Mohanlalji Dalmia, the group had a humble beginning as a trader of loose tea bags. Since then the company has seen a tremendous upward trajectory and in April 2017, Mr. Krishan Dalmia and Mr. Gopal Dalmia took over the entire management. Today the company stands as one of the pioneering tea houses in Eastern India, a registered buyer at all the major tea auction centers, and has a sizable purchase order every week to meet various requirements of the clients.
Objective @WHY:
The brand wants to invest holistically in projects that would eventually create deep-rooted behavioral changes and enable a progressive society.  With the first campaign around "Nayi Soch," they sought to share the various social concerns transgender people have in their day-to-day lives and build social inclusion and acceptance for them. As part of its mission, Dalmia aims to ensure that transgender individuals are included in mainstream society on a social and economic level. 
Campaign Nuances –
The combination of multiple channels of activation, on-ground activation, and digital distribution

An initiative of spending a day in Kolkata Rista – a transgender community-based organization. The objective was to raise awareness about the community and spread the message of inclusivity in society.

An on-ground activation that incorporates CSR
Campaign Deliverables –
Click on the Artifacts to view it
Campaign Approach –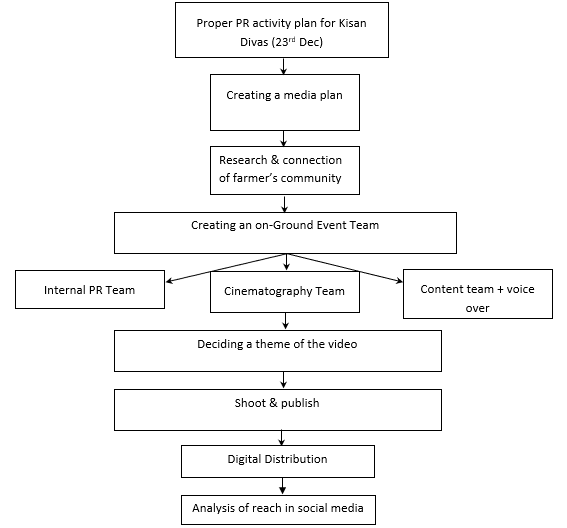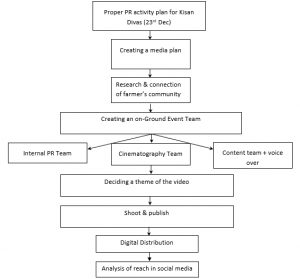 To do this, we had taken the following approach –
Research and perspective gathering on the issues and inequalities faced by the transgender community in various sectors of day-to-day life 

Detailed research on

Kolkata Rista – a transgender community-based organization and collection of appropriate footage for the video

Distributing teaser and main videos can make a video viral, so we carefully considered the distribution channels

We got an opportunity to work with the following influencers regarding the video post-launch: 
1. Sayanta Modak (@theconfusedbox), Television Actor,  Youtube( 180K +), Facebook(17K)
2. Sayak Chakraborty, Actor, Youtuber (Let's start, 294K+), Facebook(300K+), Instagram(@withlovesayak, 343K+)
3. Sharmila Maiti (Sharmila Showhouse), film journalist, TV anchor, Youtube    (Sharmila Showhouse, 558K+), Facebook(1.4 mil+), Instagram(@SharmilaShowhouse, 50K+)
In terms of the media strategy, it was wisely constructed & that's why we got overwhelmingly positive responses
To co-create the digital transformation story for your business, get in touch with us –
To get a free audit done for your website click below –