How we surpassed expectations by generating 3X the targeted leads for this Global Agroforestry Brand | UrsDigitally
About the Brand 
Vatican Shona Agrotech or VSAPL is a leading agroforestry brand that started its journey in the hands of experts having 15+ years of experience in Agroforestry. Having expertise in Teak, Sandalwood, Medicinal, Ornamental plants and Horticulture, Vatican Shona Agrotech has managed over 1000+ projects all over India and is planning to introduce Aranyam where one can realize the dream of owning a piece of forest comprised of these high-value trees. With the twin objective of giving wealth to farmers and health to the nation, Vatican Shona Agrotech is working towards popularising Agroforestry. 
Challenges Faced By the Brand
As an Agroforestry company, Vatican Shona Agrotech faced unique challenges in its marketing efforts. At the time VSAPL started its operations, not many people were aware of the benefits of this type of investment opportunity as agroforestry was a relatively new concept in the Indian Agri-Business Landscape. As this type of investment was niche, it was difficult for VSAPL to promote its offerings without a proper marketing strategy. Vatican Shona Agrotech's founder Mr Rajesh Singh Rathore addressed these marketing challenges when they first contacted UrsDigitally. 
Objective
When UrsDigitally started its marketing efforts, it had the dual objective of expanding the brand reach and implementing lead generation. Our marketing activities began with competitor's research and collection of both qualitative information and quantitative data for the creation of a robust marketing strategy. To have a deep understanding of the brand we invested in understanding the business by reading academic journals, news articles, books, industry reports, and government publications so that we could create high-quality, informative, and engaging content. 
On evaluating the information from both the competitor's research and other sources we concluded that promoting Agroforestry as a source of High ROI Investment and educating the TG about its benefits through high-value content can work the best for brand awareness. We focused on marketing VSA's Agroforestry as a High ROI investment opportunity that is eco-friendly and sustainable. An investment that is better than every other form of investment as it is a win-win situation for all.
We started experimenting with various content types and took a 3-month timeline to turn the tides for the brand. After 3 months of working with various types of content, we focused on content analysis and filtered the successful content for further use. This was just a fragment of the integrated marketing strategy that UrsDigitally used to promote Vatican Shona Agrotech.
In-depth discussion of the solution we provided
For marketing a niche brand like Vatican Shona Agrotech, UrsDigitally used a comprehensive marketing strategy. We included Social Media Marketing, Website Redesigning, YouTube Optimisation, CEO's Personal Branding, Search Engine Optimization, and creating a brand identity for Vatican Shona Agrotech through the selection of brand tonality, persona, color thematics, and templates. We also reimagined and recreated the logo of the Brand giving it a gravitas that matched its B2B identity. 
When Vatican Shona Agrotech first came to UrsDigitally, their website was unnavigable as the wireframe and overall content were not easy to comprehend. Keeping the potential customers in mind we redesigned the website in a way so that anyone new to the world of agroforestry can have a fair idea of the Business Model of Vatican Shona Agrotech. Making the website presentable was just the beginning, as it was followed by Search Engine Optimisation and the addition of High-Value blog content that could rank the page in the top search results on Google. 
UrsDigitally also chalked out a Lead Generation Campaign Strategy for the TG of VSAPL. As Agroforestry is a fairly expensive investment, we layer targeted HNI clients to get the optimum result. We targeted people having an expensive taste, people traveling in first class, people having an interest in luxury goods, expensive cars, etc. We mainly targeted people from Maharashtra; Karnataka; Punjab; Bihar; Madhya Pradesh; Uttar Pradesh; and Jharkhand as our analysis showed that people from these regions showed more interest in Agroforestry Investments. The lead generation campaign that we used alongside content research, implementation, and analysis brought us these results. 
Facebook Ads
Here are some insights from running Facebook ads – 
Our  cost per lead on Facebook is INR 22.71 for a carousel ad and INR 20.04 for a video ad

In our campaigns, we received 96% of Men and 4% of Female leads. 

We used video and static creatives both for A/B testing. Our findings showed that video content performed better.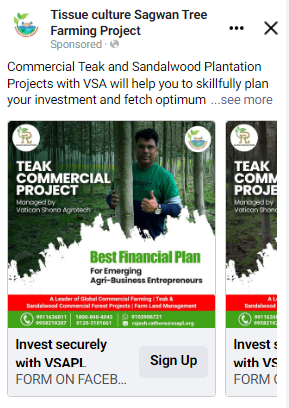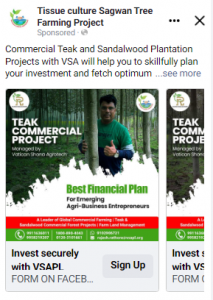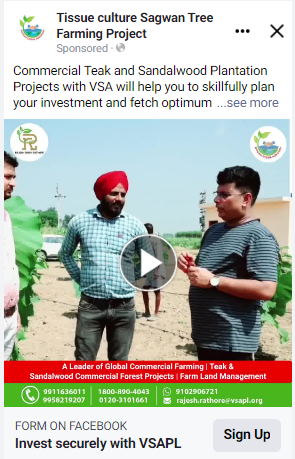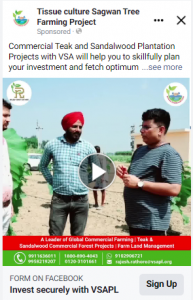 Google Ads
In Google, we ran Video, Display, and Search Campaigns targeting similar places and audience demographics as Facebook.

In Search Ads, the Cost Per Conversion was INR 751.71 with an average CTR of 2.72%.

Maximum conversions came from the age group 18-44 from the Top 10% of Household income.

Maximum conversions came from males.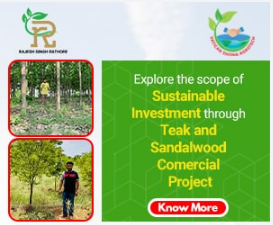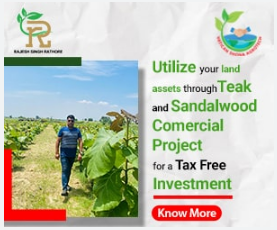 We discovered that YouTube played a major role in marketing Agroforestry. Earlier VSAPL had also grown from marketing on YouTube. Later on, as a part of our digital marketing effort, we optimized YouTube Videos by using relevant thumbnails and Keyword-optimised YouTube titles.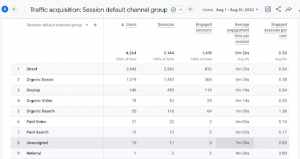 Final Words
UrsDigitally's success in marketing VSAPL can be demonstrated through the number of leads that we have achieved. When VSAPL initially started its campaign, it achieved 77 leads in the first month where the target lead was 60 per month. And since then the number of leads has shown massive growth with 504 leads achieved in the third month.  It's a matter of great privilege that VSAPL gave us a chance to work in the agroforestry industry and be an essential part of our success!
To know more about the organic approach taken by UrsDigitally  for VSAPL Click Here
To co-create an SEO Strategy for your business, get in touch with us –
To get a free audit done for your website click below –
CHECK YOUR DIGITAL MATURITY SCORE