Our Integrated Marketing Campaign which has won the 'Best Brand Activation Campaign' from Public Relations Society of India (PRSI) | UrsDigitally
About the Campaign –
Integrated Marketing Campaign done for Tata Agrico Brand Activation to celebrate the contribution of Farmers on the eve of Kisan Divas on 23rd December 2021
The Award –
BrandEdge from PRSI recognizes the top brand activations targeted toward consumer engagement and the current edition was held on Aug 17, 2022, at ITC Sonar, Kolkata.
To know more about the award Click Here
Award Gallery –
Click here to view the gallery
About the Brand–
Tata Agrico, the oldest brand of Tata Steel, is a pioneer in superior quality agricultural implements. Since 1925, it has been the leading manufacturer of handheld implements like hoes, Shovels, sickles, crowbars, pickaxes, and hammers. These implements cater to the needs of the agriculture, infrastructure as well as mining sectors. This traditional product range has now become even richer with the addition of garden tools like secateurs, cultivators, trowels, bill hooks, cane choppers, hedge shears, and garden rakes. All Tata Agrico implements are guaranteed against manufacturing defects and are distributed all over the country through a network of consignment agents and distributors. The skill and knowledge acquired over half a century, modern methods of manufacture, and strict supervision at every stage of manufacturing, guarantee consistently high quality and durability to Agrico products. 
Business Objective @WHY –
The overarching theme behind this campaign was to recognize the skills and effort of the farmer community and also felicitate them as part of Tata Groups' CSR initiatives.
This was the 2nd year of Kisan Divas celebration (in the first edition we recognized and felicitated, Mr. Thaurdas Sasmal, commonly known as Dasu Da, who turned into an extraordinary personality because of his activities. When the world was struggling to battle the Covid-19 pandemic, Dasu Da traveled on his feet across the country in 101 days (6000 km by walk) with the awareness message of Covid-19. Earlier, he was the one who cycled across the country in 59 days with the message of organ donation. Tata Agrico identified this extraordinary human being, who is also a dedicated user of the tools made by the brand, and felicitated him for the exemplary activities he has been doing for the country.)
And it has now become a prominent event in Agrico's annual marketing calendar.
The long-term impact of this brand campaign as perceived by the brand owners was to instill a brand positioning of Sensitive & Caring in the minds of people which also defines the core ethos of the Brand.
Campaign Nuances –
Omni-channel Activation, on-ground activation coupled with Digital Distribution

Overarching Thematic, sustainability as a key enabler of farming. The idea was to showcase a multitude of soil and the corresponding crops used in West Bengal

Multi-Location On-ground Activation with the flavor of CSR
Campaign Deliverables – 
Click on the Artifacts to view it
Campaign Approach –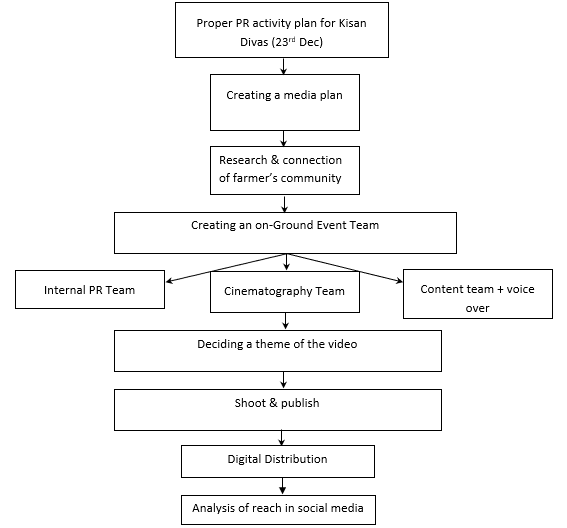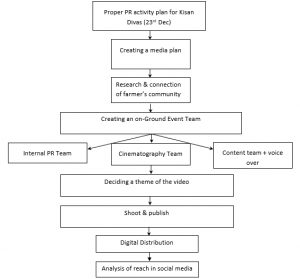 To do this, we had taken the following approach –
Detailed research on the rural areas where we can get effective footage for the completion of this project.  

We focused on the distribution channels very carefully as the distribution of the Teaser &, main videos can make the video viral 

We got an opportunity to work with one of the renowned voice-over artists as well as an Rj,

Rj Neil -Red FM

We made a theme of the content that the Teaser video & main video will showcase their raw interviews and their experience while doing cultivation so that the content can help people to get an exact idea of any kind of crop.

The media plan was

wisely constructed & that's why we got a huge reach on Facebook  
To know more, get in touch with us –
To get a free audit done for your website click below –