We all love it? We all want it? We dream about it? It is a cause of celebration and gives comfort in time of sorrow. What are we talking about? Junk food people, the oozing, melting, spicy goodness that is the sole cause of the mass obesity in the world. But why will we care? When we can stuff our faces with all these processed crap. Well sarcasm aside, we celebrated the World Junk food Day on Social Media on 21st July. Yes, we have a day celebrating junk food, deal with it. Though the world health has seen a drastic downfall since the multinational junk food brands took over the world, but we cannot help but obsess about it. And, we created a few funny creative advertisements for few of brands that we handle over stale pizzas and over-sauced burgers.
Just in case you may want to see how social observance days can be used to create high recall for your brand, check out Funny campaign on world population day, selling emotion through father's day messages, or social media campaign on world environment day
So don't keep calm because major munchie-gasm is up ahead.
Big is Beautiful!
MacDonalds is downright the biggest brand in the world. Surprisingly, those bland tasteless burgers are somewhat of an enigma to the world, and are the biggest contributor to the perennially increasing inches of every glutton in the world. Well whatever the size, MOUSTACHE jeans got you covered, literally.
Junk food-shastra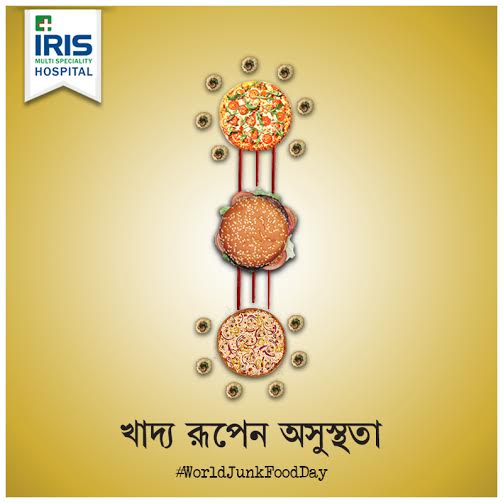 As we have learnt from countless fictions and Mission Impossible movies, adversity can come in different disguises. It has taken a long time for us to come to terms with this fact, but it turns out, junk food is NOT good for your health!! Oh, the irony. So if you got any junk food related health problems, just stop, see the ad, retrospect on your life's decisions and come to IRIS Hospital.
Burgered Alive!!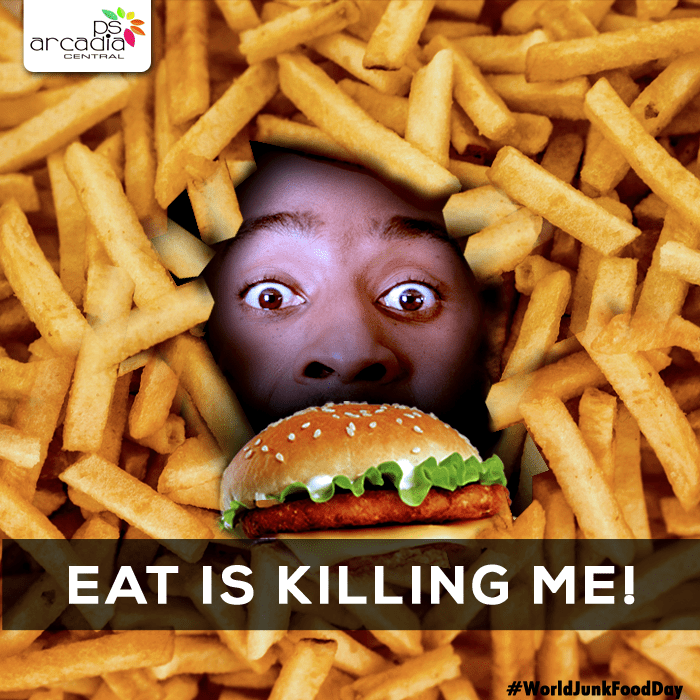 Wonderful things like Junk Food and Rajnikanth, make us believe that there is a GOD. But the wrath of god can be quite woeful for some. There have been reports; people have actually died from over-eating. Agreed, many must have had the munchies after an herbal session, but come on people, how can you let something as nauseatingly nice as Junk Food, kill you. Nonetheless, these incidents gave us the idea for this ad.
Disclaimer: We love Junk Food but not enough to get killed by it.
Because it is the sauce that makes everything taste nice!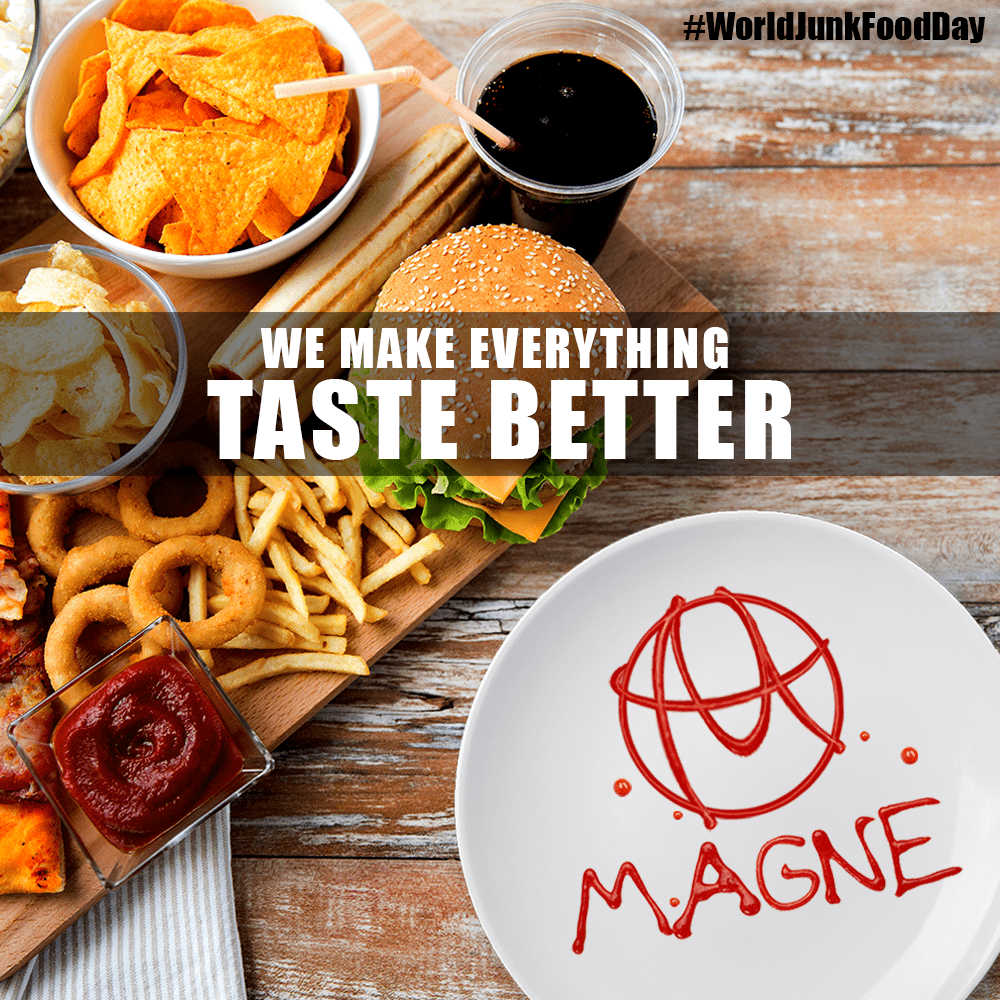 Well we sincerely believe in the almighty power of tomato ketchup and its uncanny ability to make everything taste nicer, even though thing in contention is a calorie-laden pile of junk food. Since, we kinda do the same thing, in our case the clients are nicer than junk food, and we decided to create this ad. So trust us, we are the ketchup to your brand and we are deliciously good at what we do.
Check out our awesome creative showcase. If you want to get in touch for a discussion, or an digital audit of your brand, write to us!