India is a country with seven days in a week but nine festivals, and this goes without saying that each festival marks a retail boom, as our rituals involve the tradition of rich consumerism with values of giving. We believe in celebrating each festival with an exchange of gifts and buying new clothes, furniture and daily use products. Festivals also involve the essence of cleansing of the old and adopting the new. As a Marketer, will you not use these happiness induced sweet spots of the online shoppers in India. You MUST! Online Advertising is indeed an indispensable digital marketing strategy, during the festivals.
Speaking of festivals, Poila Boishakh or the Bengali New Year, which comes on the 14th of April every year, holds tremendous social-cultural as well as emotional values to the Bengali community at large. Since Bengalis are a pan national ethnicity spread across Bengal, the north eastern states such as Guwahati, Tripura and Shillong, as well as in Bangladesh, they form a magnanimous target group from the Advertiser point of view. Bengalis also have a commendable global presence and are known to be extremely enthusiastic when it comes to upholding their cultural values and traditions.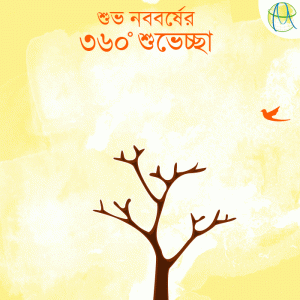 Poila Boishakh is at a rather strategic slot of the year. Just 15 days after the onset of a new financial year, it occurs when the working class is reaping the benefits of freshly garnered incentives. Travel portals, Resorts etc should be hyper-active in their advertising as this time is also very ripe for Summer vacation planning with family. With a Long summer holiday period ahead, Bengali parents do make a last minute planning of summer trips.
April is also one of the hottest months in India, thus the consumption of various edibles such as fruit products and juices is high. Food Delivery players such as Big Basket, Grofers may do well by intensifying their marketing campaigns during this time to acquire new customers.
There is also a religious angle to Poila Boishakh, as many Bengalis, specially the business classes, believe in starting the year with a worship of Laxmi and Ganesh. Hence there is also a rise in the demand for jewellery and spiritual goods.
People buy new clothes, shoes, home decor and gifts in frenzy during this phase. In fact the shopping hubs of Kolkata such as Gariahat and New Market, celebrate a special discount season called 'chaitra sale' from the 1st to 13th of April, before the beginning of the new year. The city usually brims with hoardings, posters and banners of promotional materials boosting of discounts and special offers, making it a rather hyperactive phase for advertisers.
The advertising community has also established Poila Boishakh as a cultural landmark, focussing on the ethnic Bengali values. It has successfully instilled the spirit of compulsion of having a Bengali meal and wearing traditional garments on the occasion of Poila Boishakh among thousands of Kolkata dwelling Bengali hearts, creating this buzz of crazy shopaholism. The festival of embracing the new has truly adopted a commercial connotation across the world, thanks to advertising.
Happy Bengali New Year!