Instagram is a platform that helps users to find out what is the current trend, research products before buying them, and compare products and services. These moments offer brands major touchpoints that they can utilize to drive action. 
Content Parameters
Product information on Instagram drives action
The first pointer on the Instagram checklist is providing thorough information about a brand's product helps the brand in gaining more actions. A survey conducted by Facebook shows that 87% of the participants took actions (following the brand, visiting the website, or making an online purchase) on Instagram after reading the product description.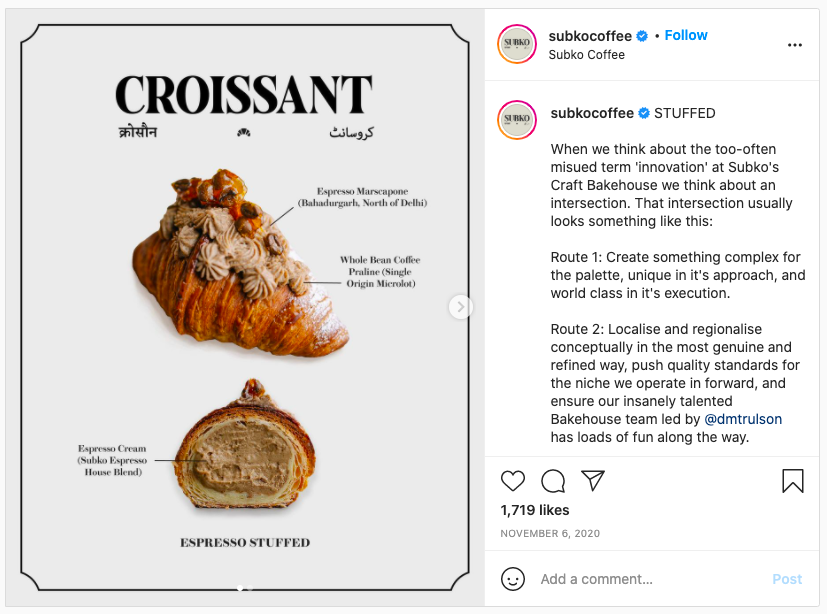 Engagement posts are highly necessary for brands to get successful on Instagram. Instagram users want to hear from brands, so it is vital to engage with them through content at every point of the buying process. Example: Open-ended questions, interactive stories, contests, or giveaways.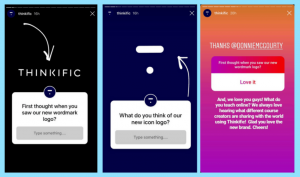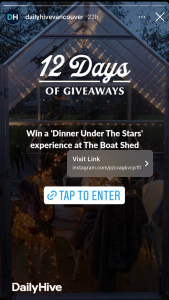 Utilizing both information and narrative to convey a message to your audience is storytelling. Storytelling contents help businesses and individuals stand out from the glut of generic information available by fostering brand favorability and customer loyalty.
Example: Swatch used a variety of visual materials to promote their new Bioceramic watch line, which both subtly highlighted the material and depicted the theme in a clear and compelling way.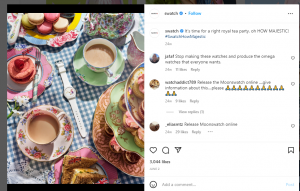 Posting user-generated content
On Instagram, user-generated content (UGC) made by the target market can enable additional prospective consumers to identify with those creative assets and can subsequently enter a brand's sales funnel through a variety of channels. This is another major point on the Instagram checklist for businesses that should be kept in mind.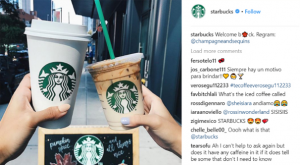 Even though influencer marketing and influencer content are mainstream, brands continue to miss out on opportunities to work with influencers that exactly align with their values and views. A brand's Instagram game can be improved by choosing the proper influencer.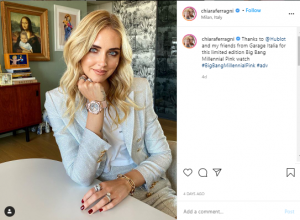 Sharing milestones on Instagram
Instagram gives a direct channel to a brand's followers, and by showing an organization's successes, it can help to build a brand on Instagram.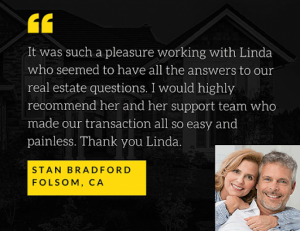 Behind-the-scenes images or videos not only reveal how a product or service is created, but they also significantly humanize a brand, product, or service. They provide the audience with a look behind the scenes and a sense of inclusion that makes it easier for them to relate to your business on a deeper level.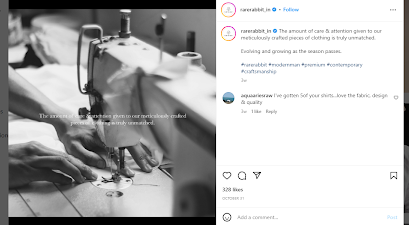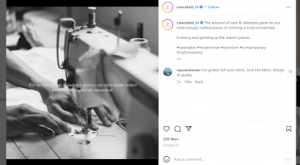 According to Instagram, reels are the ideal way to develop creativity and build a community, and a brand. Reels are still the fastest-growing format on Instagram, where users spend 20% of their app time watching them. Also, it is crucial to use the latest trending music on Instagram in the reels. 
Instagram Hygiene 
Sharing posts across all formats (static, video, reel, igtv)  helps a brand to find new followers and expands its reach. 

Posting should be done regularly on Instagram. Getting more followers is simply one part of the Instagram growth equation. The second half is maintaining current followers so that your overall follower count increases. That necessitates a constant stream of worthwhile information that engages users without clogging up their feeds.

Although it may sound redundant using relevant hashtags on Instagram is still one of the most effective ways to generate followers.

Use compelling captions. A compelling narrative or a short and crisp caption that contains emojis, keywords, and relevant hashtags works well on Instagram. A brand must add this pointer to their

daily Instagram checklist

as well. 

Creating a complete Instagram bio is an important factor responsible for the growth of followers. The most crucial thing is to make sure that a brand's Instagram handle and profile name are relevant and easy to understand so users who are specifically looking for the brand on Instagram can find and follow it. Additionally, hashtags and keywords in the bio are crucial.

Post your content at the right time. According to Hootsuite

Wednesdays around 11 AM are the greatest times to post on Instagram.

Cultivating an eye-catching Instagram grid can help you draw visitors to your profile, increasing the likelihood that they will follow you and pay attention to your brand's future content.

Instagram AR filters are a fantastic tool for businesses to create interactive content to engage viewers. It provides an access to a sizable audience full of users that enjoy tailoring posts and stories thanks to the fact that your filters can be used on Facebook and Instagram, which translates to greater brand exposure.
Instagram Ads: What, Why, and How?
What?
Instagram ads are postings that companies may sponsor to display to users. Similar to Facebook, Instagram displays ads across the feeds, stories, explore, and other areas of the app. They have a similar appearance to regular postings, but they are always marked as sponsored to make that distinction clear. Additionally, they frequently include additional elements than a standard post, including links, CTA buttons, and product catalogs.
Why?
Instagram is an effective way to reach a new audience, and increase sales and brand awareness. According to research by Hootsuite Instagram ads can reach over 1.2 billion individuals, or 20% of the world's population over the age of 13, and 27% of users claim to discover new items and brands through paid social advertisements.
How?
There are basically nine types of Instagram Ads.
Image Ads

Video Ads

Carousel Ads

Collection Ads

IGTV Ads

Collection Ads

Shopping Ads

Reels Ads
Important Pointers to keep in mind
Before selecting the type of Ad it is important to have a clear goal or outcome of the ad campaign. For example Ads on Stories, IGTV, and Reels work best for increasing video views, while those on Shopping and Collection work best for increasing e-commerce sales.

The target market for the brand must be identified. The appropriate type of advertisements can be chosen based on the interests and demographics of the target audience.

98% of the population access social media through mobile devices. It is crucial to create mobile-first ads.

Make sure to capture video content vertically (9:16) because this makes it easier to crop to 4:5 than from landscape.

Limit the amount of text in your advertisements.

To immediately interest viewers, add animations and motion graphics to videos.

Make videos brief (15 seconds or less)

If a viewer scrolls through an ad and decides to stop and stay for the entire piece, that decision will be made in the first few seconds. For this reason, it's crucial to begin an advertisement with the main idea and to introduce branding within the first three seconds.