'REALIZATION' CHECK: CONTENT MARKETING IS DIFFERENT FROM CONTENT WRITING
"Every brand needs to tell a story"
That's exactly what aspiring business tycoon Mr. X heard from his consultant and advisor of a content marketing agency.
How would that story be told?
Yes, blogging (The consultant implanted the opinion that blogging was the way to build content authority and boost rankings) should be part of the content marketing services.
Harpooning on the bright idea, this is what Mr. X did.
He hired a content writer to keep telling stories of himself (hardships, struggles, ambitions, vision, etc) in the form of 'beautiful' blogs!
Three months later, Mr. X had gained three fantastic subscribers—the writer, consultant, and his fake ID which was advised by the same consultant to better handle the subscriber flood.
The THREE MAJOR BLUNDERS
Curtain drop!
Of course, blogging is not a bad idea in itself, but Mr. X committed three blunders that cost him his money and most importantly, time!
First—Communication! No one (unless you have a big fan following) is interested in your personal story. This is a value-based communication and not episodes of your CV (Tell what you have to offer and how the audience can benefit for the same)
Second— People! Blogging works best when sufficient background work is done concerning the TG(Pin-pointing on the exact TG with buyer personas, research on the most searched KWs and insertion of the same to boost rankings, identify audience needs and hence leverage tools to see trending topics on the field based on the requirements, etc )
Third— Platform! Most people make the fallacy that content writing and content marketing are just two sides of the same coin. NO! Content production is just one segment of the entire tale.  (Even if you do everything right, how would your audience know you are writing blogs in the first place? Hence, analysis needs to be done on which platforms the TG engages more and how to promote or market your blogs on those platforms to enhance visibility and subscriptions)
This is the entire quote that no one tells you. But as a content marketing agency, we think it is imperative to understand!
Every brand needs to tell a story THAT THE AUDIENCE WANTS TO LISTEN
With that now established, how as a business owner could you recognize the red flags before it's too late?
More importantly, what's the methodology to craft a crackling content marketing strategy?
Just as we have always loved, let's spill the secrets through 4 different 'W' Stories!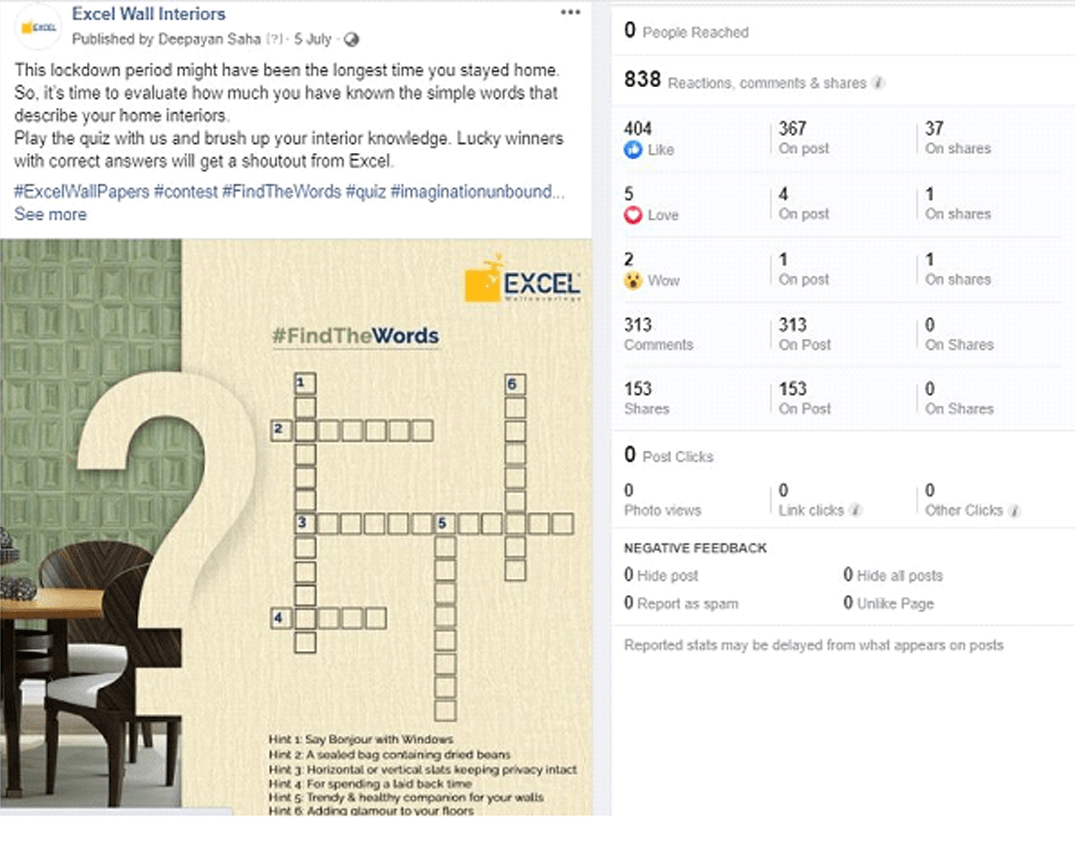 WHO SHOULD YOU SPEAK TO?
Once upon a time, in the magical land of India, one of the most esteemed hand tool manufacturers knocked our humble agency doors for some content marketing services.  The challenge was whatever communications they made, no matter how much they spent, engagement rates never shot up!
Worse still, there were obscene comments in many posts that severely harmed the brand's reputation.
Enter us.
Upon a first-level analysis, we noticed a glaring mistake! The communications all catered to the young generation while their target audience was composed of trade persons, farmers, dealers, and more!
This is what we did!
For every segment of the TG, we created a complete buyer persona with their preferences, lifestyle, hobbies, age details, and more.
Upon completion of the exercise, few things became as clear as a Mauritian deep blue sea!
First and foremost, vernacular communications were extremely important. Second, Shakespearean and poetic English, as much as our copywriters would love to write, should be abandoned for straight-forward conversations. Third, provide value-based inputs, tips, etc!
We narrowed down the communication strategy to convertible specifics as soon as we did the audience profiling right! We knew to whom we were speaking to and their mindsets!
Within a few weeks, engagements increased to double!
WHERE SHOULD YOU SPEAK?
Nah, marketing doesn't mean Facebook, Google, Instagram only!
In many other cases, based on audience profiling, the platform could change drastically.
This is what happened.
A major jute product manufacturer approached our content marketing agency to get bulk purchase inquiries from industry leaders. The pain-point was the usual—a lot of money being dumped into Facebook lead ads, but none yielded results!
We spotted the gap rather quickly! No one logs into Facebook thinking they would make a deal worth tens of lakhs! Yes, Facebook promotes a friendly mindset and not business-like.
Our team came up with a streamlined marketing strategy that had two aspects: Organic LinkedIn reach-out and Google ads specifically targeted to big export-import exhibitions, trade shows occurring in India and abroad.
The reason was simple—Business owners who could afford the deal size as specified by our client usually maintain a strong 'prospect' network, in most cases offline. They have LinkedIn profiles to connect with bigger leaders online and command strong visibility on trade shows, expos, conferences relevant to the industry.
Marketing is about understanding the right channels for the right audience!
Within a few months, we delivered some quality leads with one even from Future Group itself!
WHAT SHOULD YOU SPEAK?
YES!
In most cases, we hurry to think of the content topic first but unfortunately, that's not right. Content marketing services shouldn't revolve on what I WANT to speak but rather on WHAT MY AUDIENCE WANTS TO LISTEN TO and WHERE can I get their most attention!
Here's an inside story.
Usually, monthly communications for a brand are made way in advance so that there is no disruption during implementation.
However, things drastically transformed with a sudden lockdown!
People's mindsets shifted and the initial communications made no sense.
Hence, for most brands, we churned out periodic communications in the form of tips, puzzles, fun engagements, awareness, etc
For some brands, we even did teleinterviews, sessions, webinars, and whatnot. The entire tonality shifted from promotional to value based!
Unsurprisingly, paired with the fact that people were at home and surfing on platforms more, we witnessed as much as a 1000% increase in reach, engagements, and many more such metrics.
Well, this is an unprecedented scenario. But, the gist remains the same. Any content marketing agency needs to produce content that satisfies customer needs.
An easy way to crack what the TG needs for the industry our client specializes in is to find the most searched keywords. Once that is done, we can either utilize the same to find the most engaging blog topics or content and even set up 'trend reminders' to get notified of any trendy topic in the sector.
For instance, in the above jute manufacturer example, we immediately spotted that 'green consumerism' was a big trend and jute being a 100% environment-friendly packaging solution, we built up case stories on how the client was contributing to this trend, paired with engaging facts.
These were used as ads and connectivity content for Google and LinkedIn. The content tonality, as obvious, was conversational to uphold the 'connection' aspect!
Hence, producing engaging and need-based content fine-tuned basis the platform it would go to.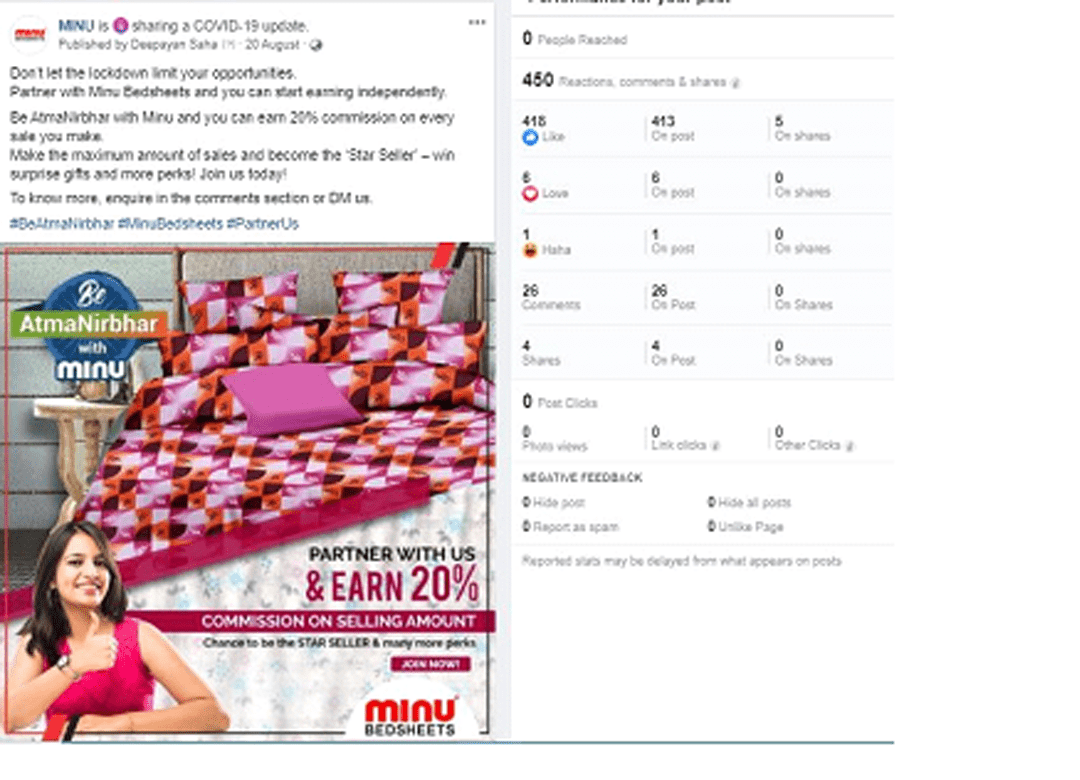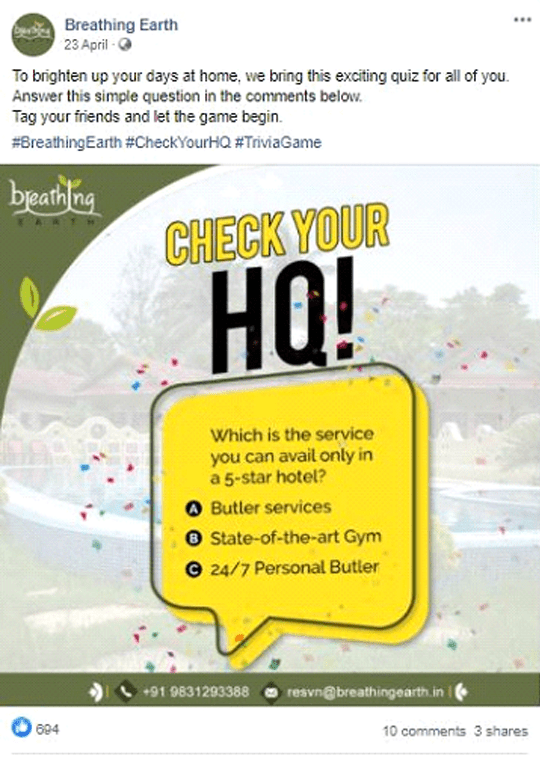 WHEN SHOULD YOU SPEAK
Let's make this very clear!
A lot of business owners and even marketers don't pay heed to the timing factor while communicating on platforms.
Consider a scenario.
You see a health and fitness ad in the morning when usually people go out to jog versus you witness the same at night when you are laid back after a good day's work!
When would you respond more? Sure enough, the first case.
While it would be time until such level of personalized distribution becomes a reality but you just can't ignore the time factor!
This is exactly what happened with one of our clients, a reputed surgeon.
We had decided to hold special Facebook Live Sessions in the evening when the Doctor was free. The sessions were based on increasing immunity strength and fitness with the right diet!
The engagement rates were initially low and that's when we decided to apply a hunch! We had initially thought that evening was the best time since people would be free after daily work. However, since the content was based on diet and breakfast to lunch being two of our heaviest meals, people were more than nonchalant to follow the rules at dinner time!
We changed the content a bit—How to drive a healthy diet plan from morning till night and published the same at 10 every morning.
Within a few iterations, views and engagements almost tripled!
The timing of your communications is always important. However, it's difficult to gauge the right posting times at the start.
For the same, you could always follow the following chart at the initiation phase before there is enough audience data to personalize the timings (an analysis based time framework for the best posting times on the world's biggest social networks)
Source: entrepreneur.com
CONCLUSION BONUS: THE FIFTH – WHAT'S NEXT?
The above '4 W' Framework is a great strategy to initiate content production that bridges your offerings with the audience's needs, is personalized according to platforms, and is posted at the right time.
However, things are not always so smooth. There is no FIXED FORMULA when it comes to content marketing services.
Hence, the next step would be to carefully do what most falter in doing.
A monthly storyboard with engaging content on the right platforms and communicated at the right time is, ACTUALLY, THE START!
What follows is a more rigorous technical aspect wherein feedbacks has complied, analysis is done from social media insights, website analytics followed to comprehend the audience behavior, campaign performances, website performances, and suggestion of recommendations to make the 4W framework implementation better in the next month!
Any ROI-driven content marketing agency such as ours worth its salt will tell you that constant generation and feedback to enhance the former is the core of true content marketing.