In our previous blog, Balancing Act: The Art of Acquiring the Perfect MMI, we spoke about the five key elements of the Marketing Maturity Index. In this blog, we will delve deeper into the first element of MMI which is Marketing Strategy. Here we will discuss how marketing strategy has been refined in the post-pandemic era by analyzing some real facts and information. 
The marketing landscape has undergone a significant transformation in the wake of the global pandemic. As businesses adapt to the new normal, marketing strategies have evolved to meet the changing needs and expectations of consumers. In this dynamic environment, companies are leveraging digital channels, prioritizing budget consciousness, embracing experiential marketing, and incorporating health-conscious messaging to strengthen their marketing maturity index and stay ahead of the competition.
Digital Agility: Revolutionizing the Way We Buy and Sell
In the post-pandemic world, the digital realm has become the new frontier for businesses. Businesses need to adapt to the changing consumer behavior and preferences in the digital realm. This includes optimizing their websites and e-commerce platforms for a seamless online shopping experience, leveraging data-driven insights to personalize recommendations, and simplifying the checkout process. Companies should also invest in digital marketing channels such as social media, email marketing, and search engine optimization (SEO) to reach their target audience effectively.
Companies like Zara, the renowned fashion brand, have revolutionized their retail model by prioritizing e-commerce and creating a seamless online shopping experience for their customers. With a user-friendly website, personalized recommendations, and easy checkouts, Zara has elevated its marketing maturity index by leveraging the power of digital channels to reach a global audience. The brand's agility in embracing the digital-first approach has allowed it to stay ahead of the competition and establish a strong online presence, catering to the growing demand for convenient and accessible shopping experiences.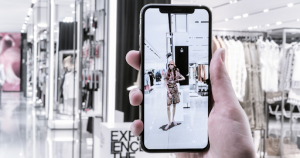 Prioritize Budget-consciousness: 
With the economic impact of the pandemic, consumers are more budget-conscious than ever before. Businesses should focus on offering value to their customers through promotions, discounts, and loyalty programs. By showcasing how customers can save money while enjoying high-quality products or services, companies can earn customer loyalty and differentiate themselves in a highly competitive market.
Amazon, the e-commerce giant, has perfected the art of offering budget-friendly promotions, discounts, and loyalty programs to provide value to its customers while keeping their budgets in mind. By showcasing how customers can save money while enjoying a wide range of products and services, Amazon has solidified its marketing maturity index and earned customer loyalty in the process. The brand's ability to understand and cater to the budget-conscious mindset of consumers has helped it remain at the forefront of the digital revolution, setting new benchmarks for online shopping experiences.
Experiential Marketing: Beyond Products and Services
Experiential marketing has taken center stage in the post-pandemic world, as consumers crave unique and memorable experiences. Companies like Coca-Cola have been at the forefront of this trend, leveraging the power of virtual adventures to engage consumers. Coca-Cola has been a pioneer in virtual marketing, offering interactive virtual tours of its bottling plants, behind-the-scenes access, and immersive exhibits. By providing experiences that go beyond traditional product-focused marketing, Coca-Cola has elevated its marketing maturity index and captured the attention of consumers in the digital realm.
Experiential marketing is not limited to virtual adventures alone. Companies are also embracing immersive in-person experiences that leave a lasting impact on consumers. For example, Red Bull, the energy drink brand, has been known for its extreme sports events and adrenaline-pumping experiences like the Red Bull Stratos, where a daredevil jumped from the edge of space. Such experiential marketing campaigns create a strong emotional connection with consumers, driving brand loyalty and advocacy.
Health-conscious Messaging: Prioritizing Wellness
The pandemic has brought health consciousness to the forefront of consumer priorities. Businesses are incorporating health-related messaging in their marketing strategies to cater to this trend. For instance, Peloton, a leading fitness equipment brand, has capitalized on the increased focus on health and wellness by running a "Healthy at Home" campaign during the pandemic. Peloton has offered virtual fitness classes, and health tips, and showcased stringent sanitization protocols to address consumers' health concerns and promote its wellness products. By aligning its marketing messaging with the health-conscious mindset of consumers, Peloton has elevated its marketing maturity index and established itself as a trusted brand in the health and fitness space.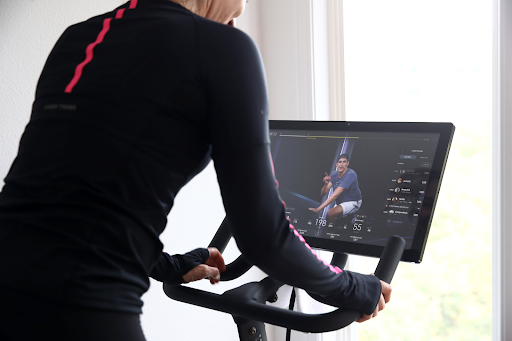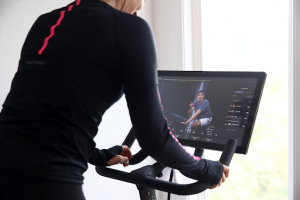 Health-conscious messaging is also being incorporated into other industries, such as the food and beverage sector. For example, brands like Subway and McDonald's have revamped their marketing strategies to highlight their fresh, healthy, and locally sourced ingredients to cater to the health-conscious preferences of consumers. Such messaging resonates with consumers who are now more aware of the importance of their health and well-being, and seek out brands that align with their values and lifestyles.
Strengthening the Marketing Maturity Index
To thrive in the post-pandemic world, businesses need to elevate their marketing maturity index by incorporating digital agility, budget-consciousness, experiential marketing, and health-conscious messaging into their strategies. Businesses that prioritize their marketing maturity index need to embrace these above-mentioned points. Additionally, by continuously evolving and adapting their marketing strategies to meet the changing needs and preferences of consumers, companies can build strong customer relationships, drive brand loyalty, and savour long-lasting success in the dynamic and ever-evolving world of marketing.