In the digital era where content is king, tactical content marketing adds the bling. From brand creation, awareness, and promotion to winning target audiences and the market, brands are achieving it all with consistent content marketing only. Just scrolling down the social media feed is enough to know how every business is trying its level best to lure and influence the target audience with creative content creation. However, while some brands have become identical in their unique content creation, some are struggling to capture the audience's attention due to a lack of offbeat ideas and even weaker strategies.
What Is Content Marketing?
Content marketing is all about reaching, influencing, and converting audiences into businesses with impactful content creation. The process involves creating content in the form of blogs, articles, social copies, explanatory videos, case studies, and downloadable resources and sharing them on various social media and digital channels. Consistent content creation and posting is the sure shot way to successful content marketing that not only leads to conversion but also generate a loyal audience base.
What are the 9 steps of content marketing?
Producing credible content that can actually make a difference requires strategic brainstorming. Ideating in content creation is just the tip of the iceberg. For an impactful and accomplished content marketing strategy, expert content strategists implement the following 7 strategies.
Content planning: The first step of content creation is content planning, which is all about brainstorming the purpose, segmenting the target audience, the type of content to be produced, choosing the most relevant topic, strategizing the best social media channel for posting content, content promotion strategy and finally measuring the success. All these are the initial phase of a successful content marketing strategy.
Content Curation: The primary condition of content marketing is producing high-quality curated content. With the rising demand for human-first content, creators are investing a considerable amount of time and intelligence to produce blogs, social media, and video content that can instantly engage the audience while sharing product and service information on a lighter but more impactful note.
CHECK YOUR DIGITAL MATURITY SCORE
Content segmentation and checklist: Formulating and implementing content is not the same for every brand. While some brands thrive on consistent blog and article posting to gain the much-needed SERP spotlight, some are in dire need of social media attention through creative copy, video, and story posting. Downloadable resources like e-books and whitepaper are also quite impactful in explaining tough technical nitty gritties in simpler audience-friendly language. So, yes, segmenting content according to business needs is important.
Once the above steps are done, the second crucial step is creating a content checklist to determine the type of content you will be creating according to the brand's persona.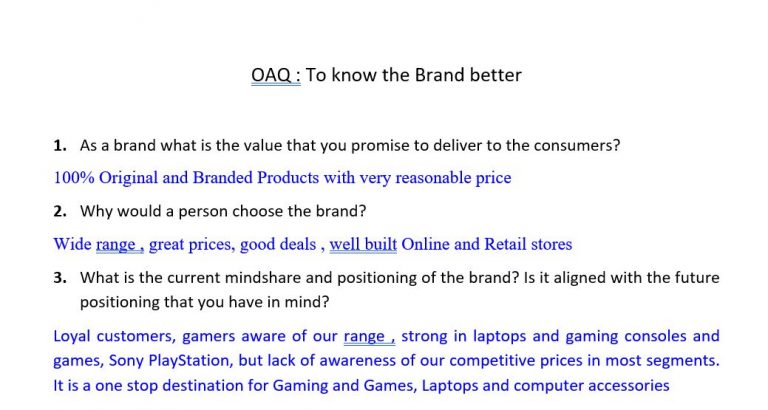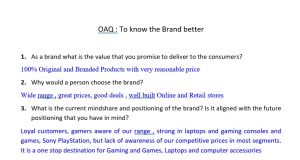 Content calendar: This is a well planned social media calendar created by the content managers every month to organize specific form of content date wise that needs to be created throughout the month. The calendar also contains the format, ideation and purpose of the content with estimated delivery date for each.

Storyboard: Storyboard is a crucial step of content creation as it aids the creators in making impactful content through visualization from the theme and ideas mentioned in the storyboard. It is a step by step guide formulated by the creators before commencing content creation.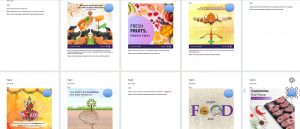 Shareability: Now this is the most crucial step to place your content on the right platform as per a brand's persona. Sharing content for a cosmetic brand on LinkedIn will hardly fetch you attention, forget about generating business. So choosing the correct social media channels and other digital platforms is important to place the right content for the right audience. To boost the shareability of your content, make sure the content is engaging, appealing, and easily understandable.
Promotion: To make your content viral, it is important to reach wider audiences, which can be done with strategic promotion. The more your content is visible to a wider segment of the audience, the higher it's chance of getting viral. So make sure your content is credible enough to be promoted and shared by your audience.
Repurposing: Content repurposing is the best way to reach your existing audience with existing blogs while acquiring newer leads. Smart content marketers repurpose content as a cost-cutting strategy to keep their authority intact while promoting the latest product and service information.
Progress tracking/Efficacy report: Tracking the progress of content implementation is important to know the status of your content marketing strategy. This can be done by analyzing website traffic, and social media engagement. Assessing the progress is important to upscale your strategy.


What Are the Benefits of Content Marketing?
Precise and strategic content marketing can fetch long-term benefits for your business like
Improved website traffic
Impressive social media engagement
Establishing trust and brand authority
Triple your audience reach
Generate considerable brand awareness and promotion
To earn the rewarding benefits of content marketing for your business, get in touch with the expert content strategists of UrsDigitally, a qualified content marketing agency in Kolkata that offers end-to-end content marketing services, so you never miss a chance to get into your audience's heart.