Mascots for brands, especially in retail can really help immensely in Social Media Marketing. But simply creating a mascot is not the secret to an effective campaign. It is important to personify and humanise it to an extent that consumers find it real and relatable. Our experience with such experiences has been personal and the journey from giving birth to the mascot to reimagining his world completely, has brought about a ripple effect both in consumer consciousness of brands and in our very own experience with digital marketing. Change is the only constant, but some changes result in resurrection. So is the case with Chhotu, a lovable mascot we created for the social media campaign of a leading footwear brand.
There is kid named Chhotu in every lane in India! Try going to a neighbourhood playground and shout out 'Chhotuuuu' at the top of your lungs and expect to find at least a dozen kids staring at you right in your eye. Coming to think of it, a word that basically translates to small or kid in English, Chhotu represents the entire children community of a nation as diverse and large of India.
Children are often defined as having the conscience of god, infallible, omnipresent and pure. Well we completely agree as we know a Chhotu too, who is basically omnipresent but makes an appearance only on the Tuesdays of every week for the past two years. Chhotu, for the past two years has been around quite a lot commenting on stuff as mundane as the onset of monsoon to Virat's Kohli's splendid performances. He shifts from wishing everyone on special festival days to expressing concern over rising vegetable prices and much more. Well such a hectic scene had made Chhotu tired and weary, and he had almost decided to hang his shoes for good. After a lot of persuasion from our Creative Director and every other soul that had known Chhotu personally, Chhotu has agreed to make a comeback but on one holy condition. Too tired of living in monochrome, Chhotu's only condition was that he wanted some colour in life. We were more than eager to fulfil his wishes.
Designed for the leading footwear brand, Titas, Chhotu acts as the social conscience of the brand, without being too preachy. Well, he is a child after all! For those that are as clueless as an intern filing spreadsheets, check out the Titas Footwear's Facebook page right away and find some great footwear and definitely the wonder kid-Chhotu!
Those who know Chhotu remember him stick-thin in monochrome. This is how his world looked till now.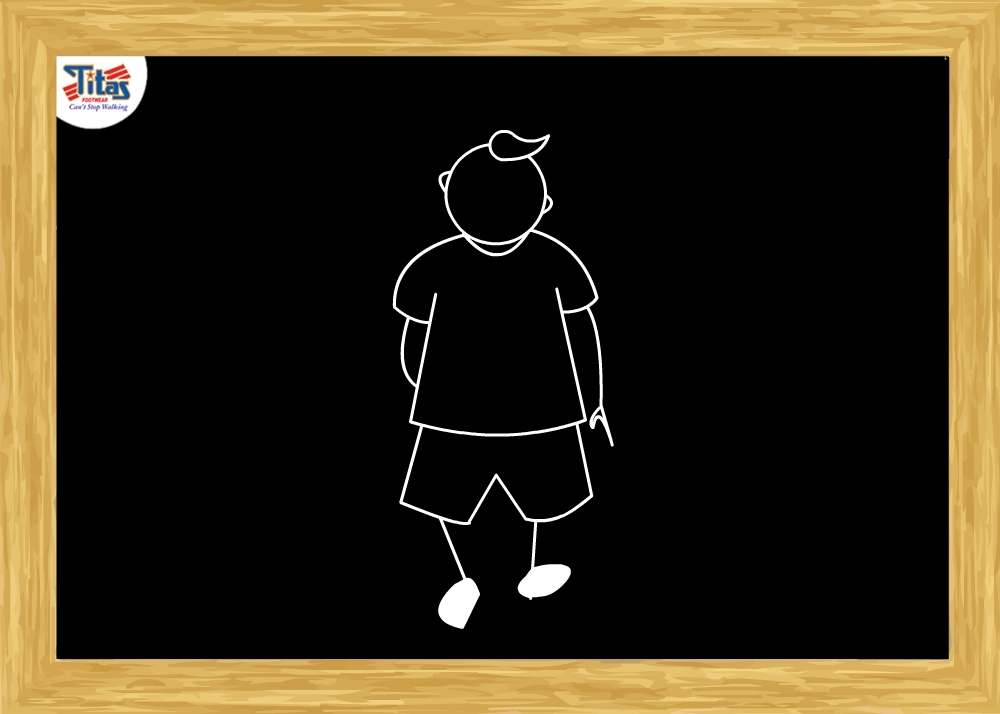 But experiences take a child's consciousness and add character to it. It splits it into colour like white light through a prism. Chhotu's eagerness to drift around issues in various settings has brought a major change in his life and world. He will now greet you in colour each Tuesday! So what unexplainable event occurred in Chhotu's world that has brought about such a massive and colourful change? Watch the whole story in the video below.