"Almost everything that is great has been done by youth"- Benjamin Disraeli
If not anything, the above quote clearly encapsulates the kind effervescence that we normally associate with youth. The young does what the old speculates. Those of you who are privy to the fact that India has the highest youth population in the world, with over 356 million between the ages 16-24 must also know that, it is one of the biggest reasons behind India being one of the fastest growing business markets. It is hence about time brands started communicating to the youth on a regular basis especially on social media to expect any kind of a positive impact on the competitive ecosystem.
You must be wondering as to why we are suddenly lecturing you on youth like the well edited, rehearsed and ghost-written speeches that our politicians make on pay-per view primetime television debates on news channels. Well, I guess the 'Nation' no longer wants to know anything this boring! But what you ought to know right now is that with right Social Media marketing strategy really good things like 'high recall' can happen for a brand – big or small. And on social media small things make it large.
For this year's International Youth Day, our team of young Ma(d)nets, including a few with receding hairline, who give Shahid Afridi, a run for his money got right down to business to chalk out a few creative ads to be circulated on social networks for some popular brands. Here are six of the interesting creative campaigns we designed for International Youth Day, which swept Social Media by storm.
Mind over Matter
Youth has not got much to do with the body! It's all about the mind that it possesses. Debunking stereotypical myths about the physical attributes of youth we have sought to address the ephemeral. Designed for a popular brand of innovative kitchen appliances, including a state-of-the-art range of water purifiers, this ad helps forward the idea of youth as a mental becoming while establishing product identity and brand recall.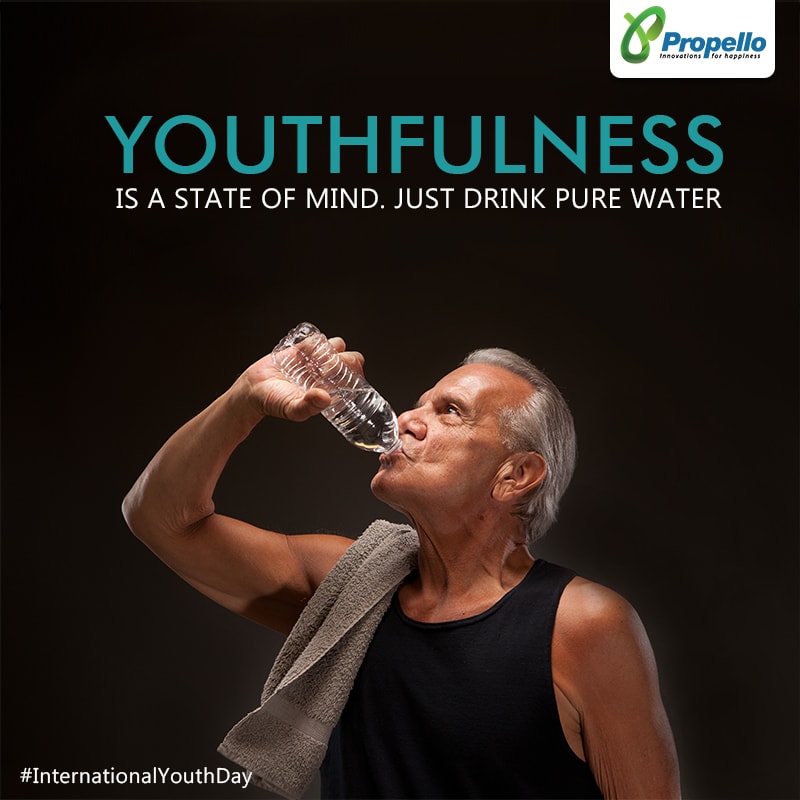 AGE vs EDGE
Our market research and brand analysis for this leading footwear brand revealed that a major amount of the social media traffic into their website was actually those who were middle aged. A recurring thought of middle age is the feeling of the loss of youth and the gain of age. Debunking such a dusty idea helped refresh the brand's identity among its patrons on social media while broadening the target pool further.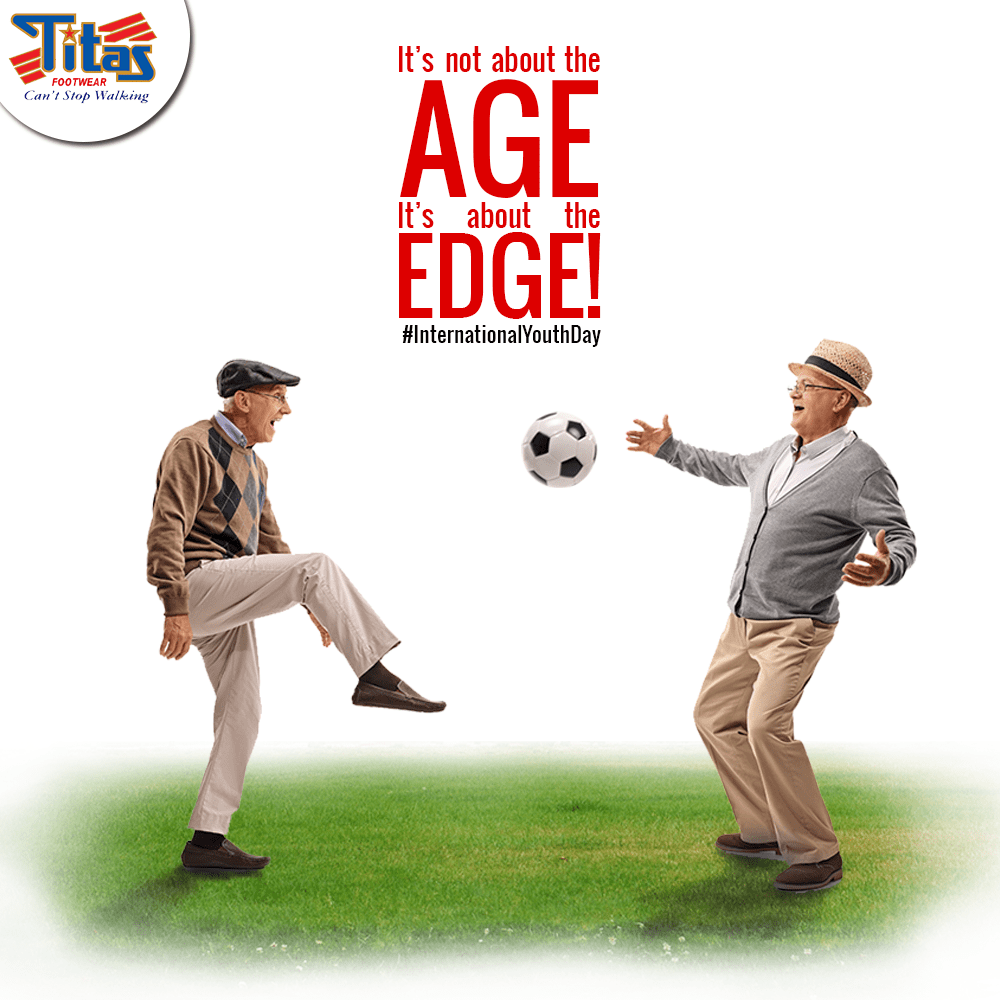 Saluting the Youth That Protect Us
We wanted to salute the many young army brothers that spend sleepless nights in the borders of our nation so that we can sleep in peace. Keeping the present situation in mind, where the sanctity of the army is being discussed each day on Social Media, we couldn't miss this opportunity to join the debate with our very own homage to the indomitable Youth of the nation-The Indian Army Jawans.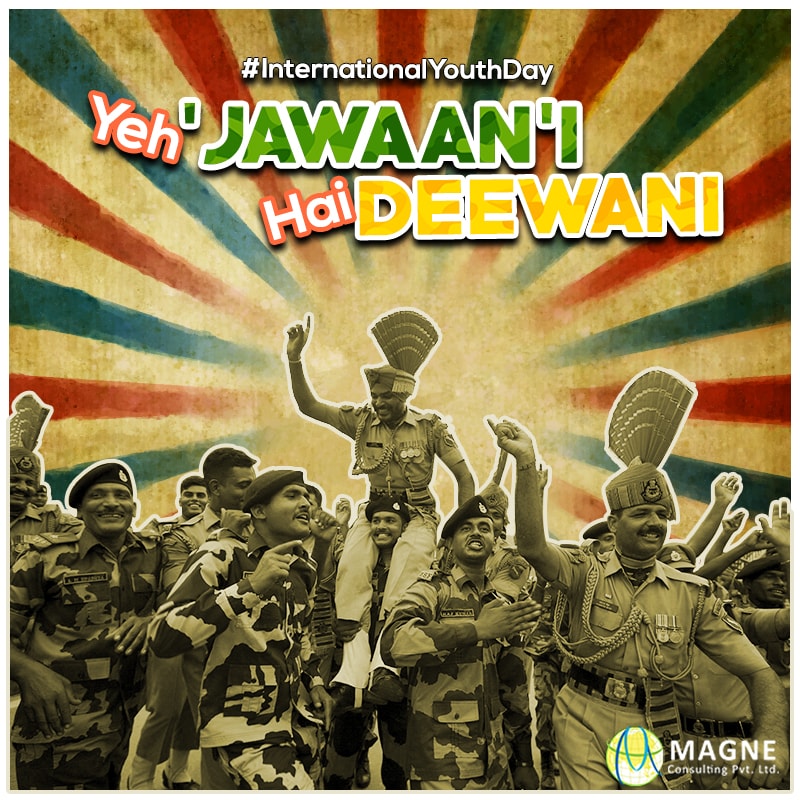 Playfulness is Youthfulness
We love stretching our imagination! Imagined for a brand of pain-relief spray, this ad showcases a silhouette of an old couple playing hockey with their walking sticks, devoid of any pain. With a message that says it's only the spirit that divides the youthful from the old, this creative encapsulates a strong product identity without directly selling the product or moving away from the occasion, a sure shot at success, especially when it comes to Social Media Marketing strategies.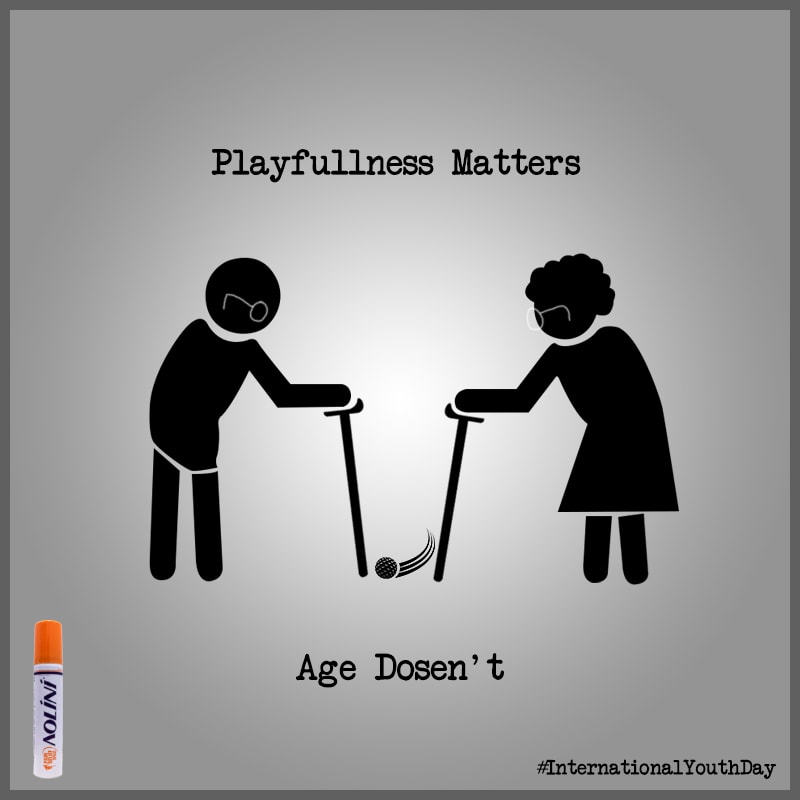 JOWAN-JOWAN
Remember "Jowan-Jowan"? For Satyajit Ray fans and fans of Gupi Gayen Baagha Bayen, this will hit the bull's eye instantly. Inspired by a scene from the film 'Gupi Baagha Firey Elo', this ad is imagined for a brand of herbal digestive medicine made of Ajwain or 'carom seeds' in English. With the target audience predominantly 'gluttonous' Bengali, and the characters deeply ingrained in every Bengali's psyche, this ad is all set to command instant brand recall by fuelling popular nostalgia. An extremely important aspect of content ideation when it comes to social media marketing, using popular motifs to drive branding and marketing campaigns is a must to capture a major share of target psyche in the highly competitive social media ecosystem.
Well, feeling old already? Want to feel Young? I'd suggest you set out and have some fun while we take care of your digital branding and marketing. Get in touch with us and breathe a fresh air of youthfulness in to your brand without any hassles.