Back when we were in high school, our physics teacher explained how neutrons were formed. Those weird 'particles' basically doing nothing (neutral charge) yet having a significant impact (balancing nuclear mass) were the mid-way between two opposite element poles – Proton (positively charged) and Electron (Negatively Charged)!
It was fascinating how two different worlds could be merged into a new entity!!
Almost a decade hence, the above philosophy stunningly holds even for industries that have a sparse correlation with core physics concepts – Digital Marketing Services!
Online and Offline marketing is the Protons and Electrons of the advertising industry. Critics, experts are always at loggerheads on the comparative effectiveness of the two worlds. Ideally, fundamentally offline businesses with local physical presence such as in retail, hospitality, F&B industries have been inclined towards offline advertising. Whereas, businesses with online offerings such as in education, counseling, IT, e-commerce, have always been inclined towards the online end of the demarcation.
THEN, PANDEMIC HAPPENED!
Within a few months, the entire global business scenario could not fathom that a digital transformation strategy was 'the' way forward to build a sustainable organization. Adding to the fact that billions have graduated towards digital-heavy decision making only exacerbated by the present scenario, digital advertising has become a necessity rather than 'an option'!
Enter PHYGITAL – The 'unthinkable entity' or world where online marketing impacts offline businesses. And, that's exactly where our story begins today.
Source: clearvoice.com
'Tryst' With India's Retail Goliath
Godrej Interio –  Naam toh suna hi hoga!
Yes, UrsDigitally's digital marketing services were awarded a special marketing contract for Godrej Interio – India's most popular and largest furniture and furnishings brand.
To be specific, Godrej Interio had realized that digital promotions were indeed the way forward and hence wanted to shift the entire marketing exercise of their hundreds of physical stores to online.
As a digital promotions partner, UrsDigitally would be responsible for managing activities of 75 stores under Godrej Interio East – the brand's most esteemed cash cow region!
Source: hmhub.me
The Goliath-level Challenge
Behind every silver lining, there is a cloud! (Yes, we flipped it intentionally!)
Digital marketing services are only served best when all stakeholders are digitally active.
Even though digital advertising was surely the way forward for the sustainable business growth of all stores, there was a stark lack in the digital knowledge among store owners and Godrej TSIs who were acting as a bridge with the stores.
There were other challenges too:
Since many stores were nearby, there was a chance of regional overlapping while campaign targeting
Google My Business listings of many stores had multiple issues that needed to be solved
A proper digital presence for each Godrej store on Facebook was required
Compliance issues – Being Godrej, any promotions taking the name of the brand is bound to raise suspicions until and unless they were officially ratified
The primary step hence was to digitally educate all TSIs and Store owners on what we intended to do, what offers we would be running, what would be the digital experience for consumers seeing the ads, how the processes would flow, and lastly how communications would take place across all levels (agency -Godrej stakeholders – dealers – prospect consumers). Most importantly, how to manage the incomprehensible amount of information flow across all stakeholders!
Long story short, we needed to set a process! And that too in a way so that DATA OR ACTIVITY UPDATES are not only all captured seamlessly but also visible and accessible across all levels in a congruent manner.
Being a rising digital marketing agency with high vision but a lean operating model, unless this was set, the entire activity was doomed to be a failure. And, yes, the hiccups in this digital transformation strategy were much more than one could have comprehended.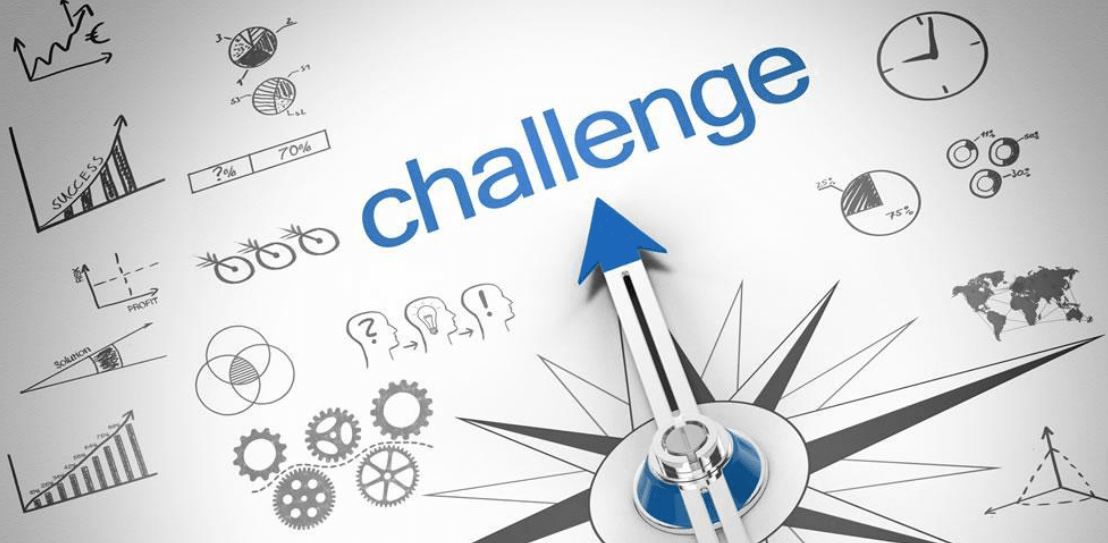 Source: yourtrainingedge.com
A Mammoth Overcome
Tens of sheets and multiple online meets later, the entire communication and data management process was streamlined.
All sheets and campaign data were compiled into a comprehensive information bank that was accessible across different factions of the team. The sheets were formulized to deliver unique insights that would designate a campaign's performance strength, weakness, etc.
In addition to streamlining the overall team structure, a data analysis structure was also developed wherein the team would monitor every campaign detail minutely from a sheet, reports to generate decision making insights as to what could be done for weaker performing locations—create videos with vernacular language maybe? Or, fine-tune interests to more locally beneficial ones?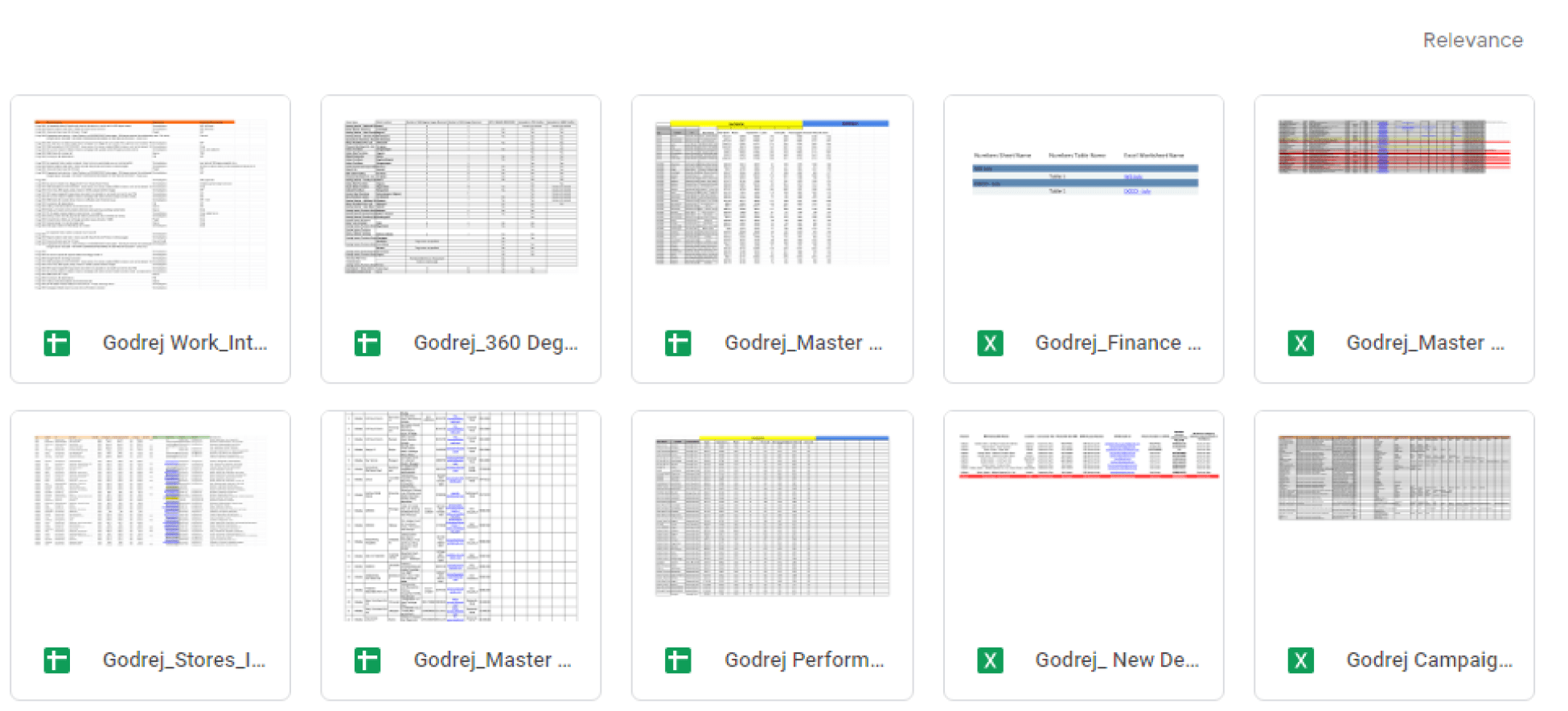 Easier Planned than Done: The To-Dos!
These weren't common times and nor was this a common project case wherein the client would be patient enough to wait for months for relevant business results.
Herein, the 75 Godrej store owners were extremely bullish about results and we had to prepare for an ROI-extreme campaign. This was Phygital campaigning at its best!
During the initial research phase to carefully map the activities that need to be done for impactful business results, we came across some notable factors:
An intent search was pretty high and hence user traffic campaigns for Google, Facebook would result in huge enquiries
There were suburban areas wherein target locations and audience size would be very low! Streamlined campaigns with customized content could be needed to attract the audience in those areas
For the non-intent audience that needs a bit of push selling, Facebook lead promotions would act as the perfect tool
A set of interests, behavioral metrics were identified that would be utilized for better campaign targeting
Geo-fencing techniques to be used to fine-tune the targeted location for each store to prevent overlapping
Review and consumer concerns were not properly addressed and that had reduced local store/page ratings which required proper planning
Each store needed to have a proper Facebook presence to run advertisements – Facebook store pages need to be created for each shop
After careful analysis of requirements, targets, and audience analysis, the following activities were planned:
Facebook Channel Management
Enquiry Generation and Sales Funnel Development – Lead generation and traffic
Google My Business Management for Each store
Online Review/Reputation Management
Online Response Management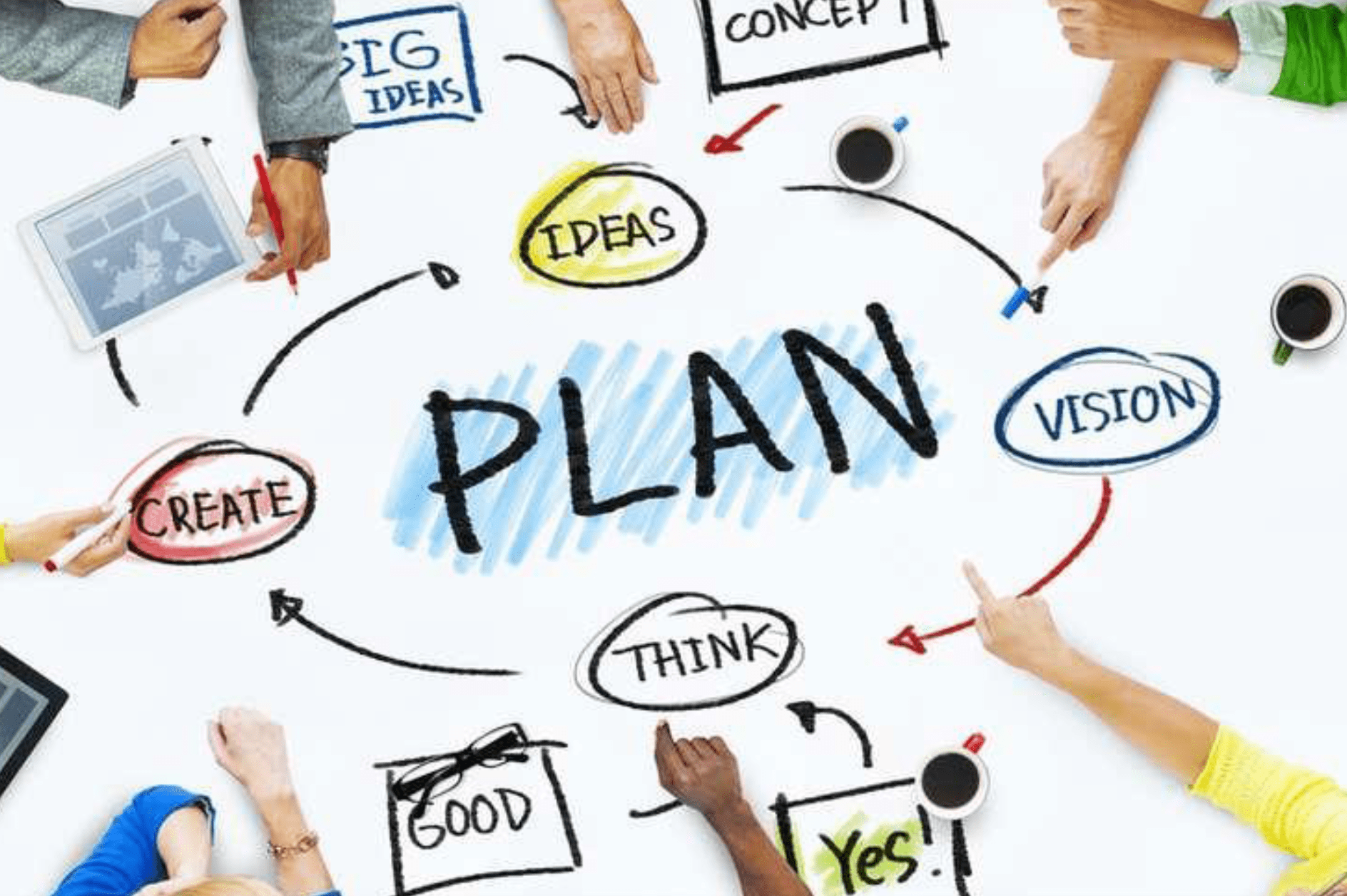 The Vehicle Starts Running!
Finally, after a lot of blueprinting, ratifications, approvals, process set-ups, the campaigns went live by the 1st week of July.
Fingers crossed! We needed to show the best results to sustain the reputation of our digital marketing services, the brand, and warm-up organizational dreams!
Reach, engagement, impressions start blowing from the first day. HOWEVER, there were subsequently low enquiries.
All our painstaking efforts of setting up processes, educating stakeholders, developing team structures, plans seem to go out of the window!
It was a disaster weekend. We were clear that other metrics and stats would amount to nothing if there were not many inquiries. An emergency, hours-long meeting was followed by frantic activities, exchanges, and the entire campaigns were completely re-done and re-targeted within a matter of two days!
And, then something magical happened!
We generated over 300 enquiries within 2 days. Suddenly, the entire environment shifted. As the campaign progressed, the numbers kept on rising.
Tons of leads started flowing both from social channels and via user traffic from the landing page. As the numbers started climbing, a separate team member had to be identified who would just be responsible for sorting the data basis the store locations and updating on the client-facing sheet.
The tandem of tools, media experience, data analysis, and result-oriented decision making worked!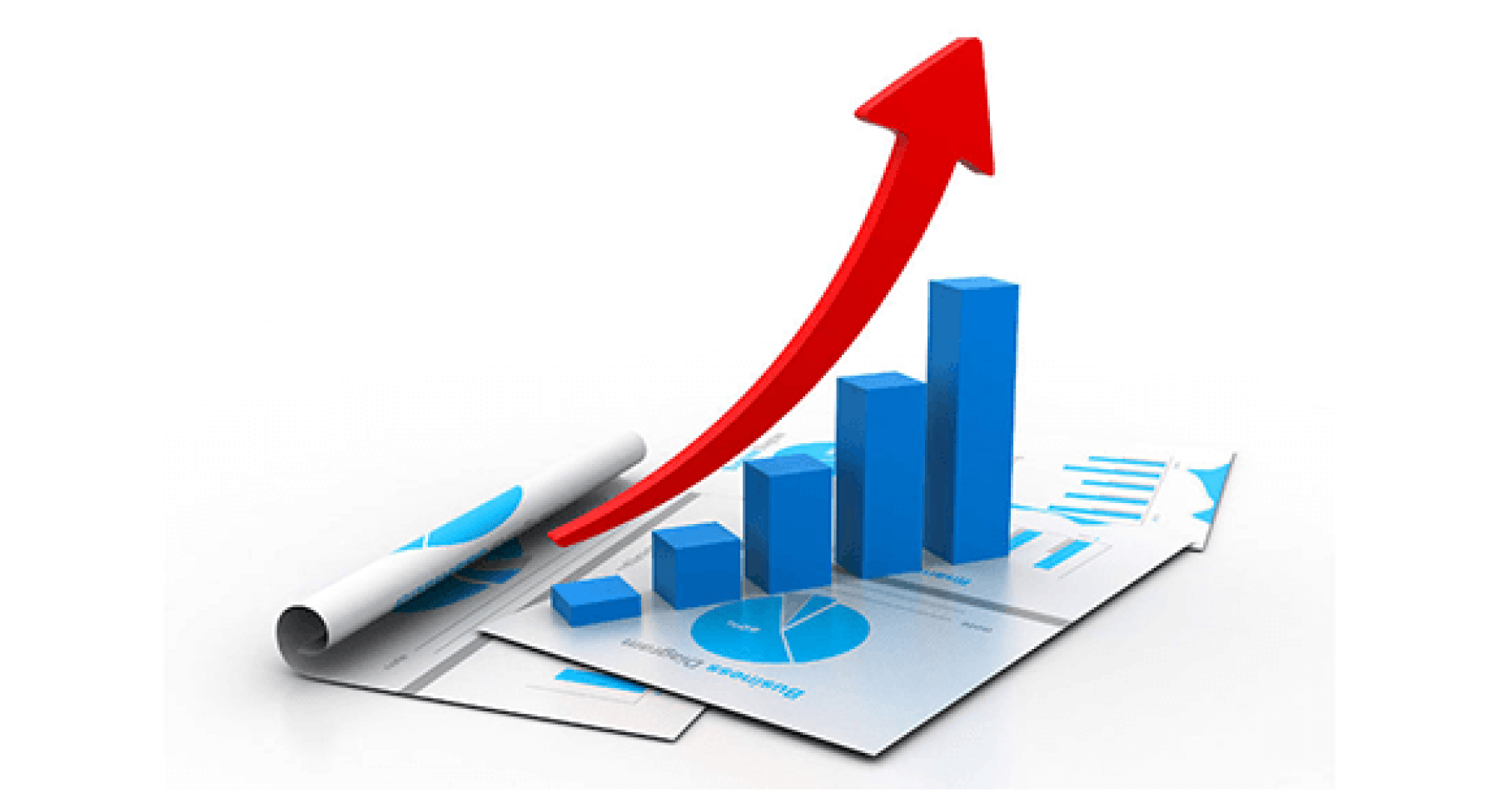 Source: 2fps.com
All Comes Down to This: Result Stats
At the end of the month, this was the entire picture:
7362 total leads/enquiries from social channels
Over 6.2 million impressions
5 lakh+ total clicks, 66 thousand link clicks
For landing page analytics:
1644 total leads/enquiries from landing page traffic
Average session duration – 1 minute!
The best part – the leads generated had an unprecedented 24% relevancy rate (High conversion probability). This not only made the entire campaign significantly business positive for Godrej Interio East but also we were notified that the pan India relevancy rate was only 6-7% and that too on a much lower lead count!
In short, we had generated the most number of enquiries than any other activity in all of India for Godrej and performed more than three times better on the business relevancy front!
Considering all the hiccups we had, this was just fascinating!
We had beaten the pandemic blues and proved that Phygital (Digital marketing for businesses with physical presence) works in such a magnitude!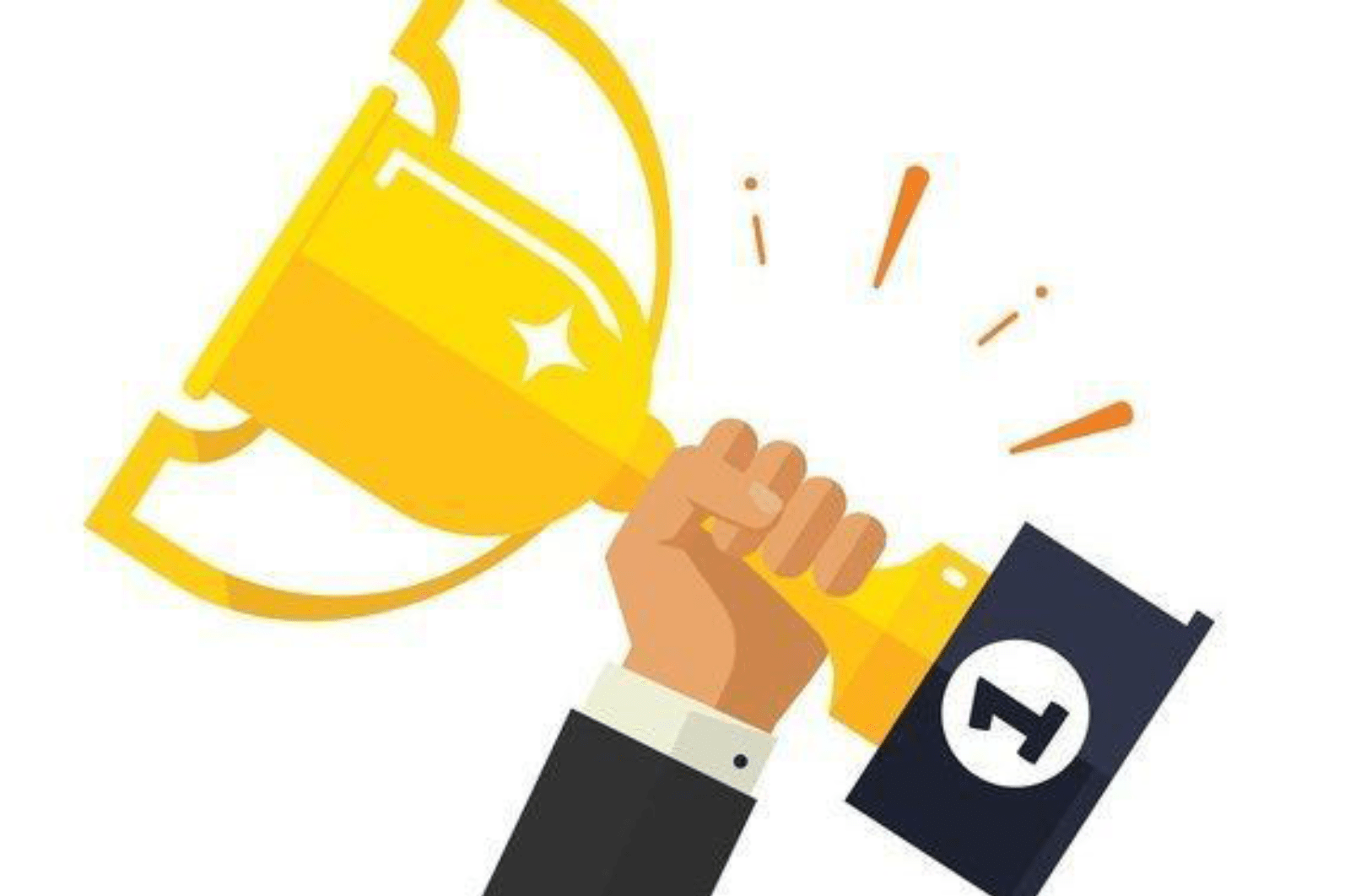 Source: dealersupport.co.uk
Conclusion
Well, every coin has two sides!
While our enquiry and business numbers were impressive, this also set huge expectations from our digital marketing services!
As they always say, maintaining the top spot is more difficult than attaining the same.
Hence, this is just the start.
We are planning bigger and better in the subsequent month, focusing on more automated tools, increased data analysis competency, and smarter decision making.
Results would talk for us and we dream to one day manage digital promotions of the entire pan India Godrej stores.